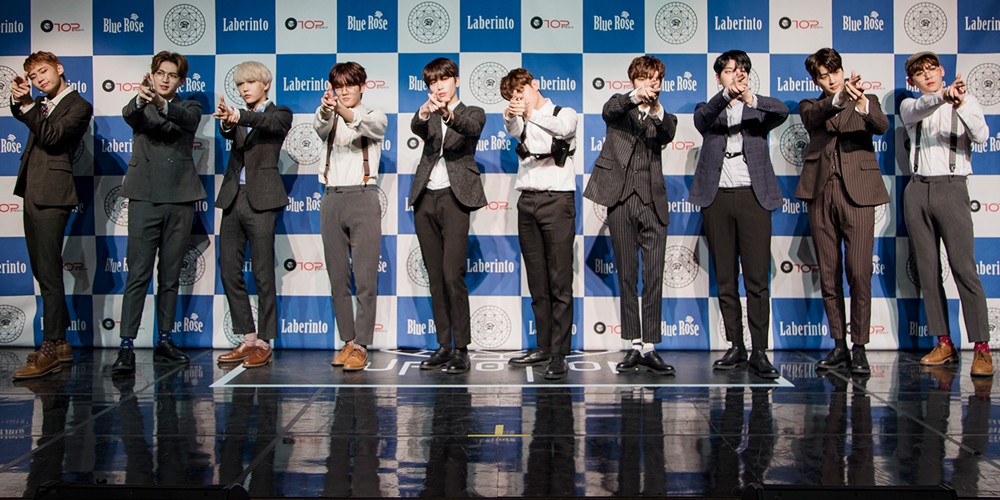 Back on December 6, boy group UP10TION held a comeback showcase for their 7th mini album, 'Laberinto'.
After introducing their title track "Blue Rose", a fusion hip-hop/EDM genre that the group has never tried before, UP10TION addressed the topic of going on 4 years since their debut back in 2015.
Leader Jinhoo stated, "So much happened, but it hasn't been very long since we regrouped as a full 10-members. We will do our very best as if we are starting all over again, without displaying fatigue. We have our hearts set on showing the passionate image of rookies in our 1st or 2nd years, not our 4th year."
Sunyoul added, "The members and I know that it's not a given that fans will wait for us. We are always thankful toward those hearts who wait, and with thankful hearts we prepared for our album and our stage. Please tune in to our stage."
Member Kogyeol revealed that it was the first time that the members chose the title track themselves. "Our greatest goal is to receive attention for our music." Xiao likewise stressed, "We would like to become UP10TION where people look forward to our next promotions once our promotions end. We are very confident in our comeback track, so I hope many people give it a listen."


Have you listened to UP10TION's "Blue Rose"?