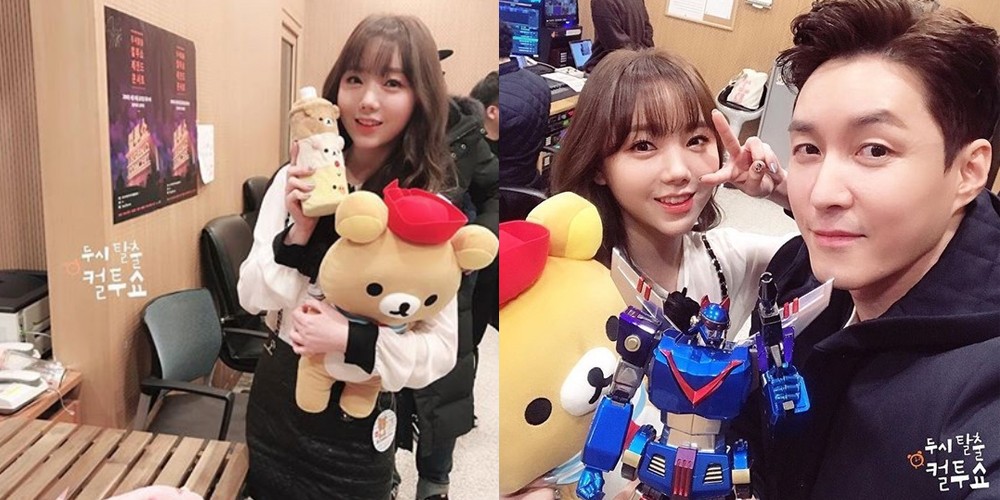 On December 7, Lovelyz member Kei appeared as a guest on SBS powerFM radio 'Cultwo Show', in place of regular cast member Kim Min Kyung.
DJ Kim Tae Kyun asked, "I heard you were a Rilakkuma fanatic. When did you start liking the character?" Kei answered, "When I was in middle school, the first Rilakkuma fan shop opened up in Shinchon. It's now gone, but that was when I first started buying and collecting them."
How big is Kei's Rilakkuma collection currently? "I have about 200-300 now," Kei replied. Fellow DJ Shim Hyung Tak commented, "If you have 300, then you can be recognized as a fanatic. I have about 500 Doraemon goods myself."
Kei then introduced her favorite Rilakkuma doll and water bottle, sharing, "I always bring this doll and this water bottle, no matter what schedule I have."