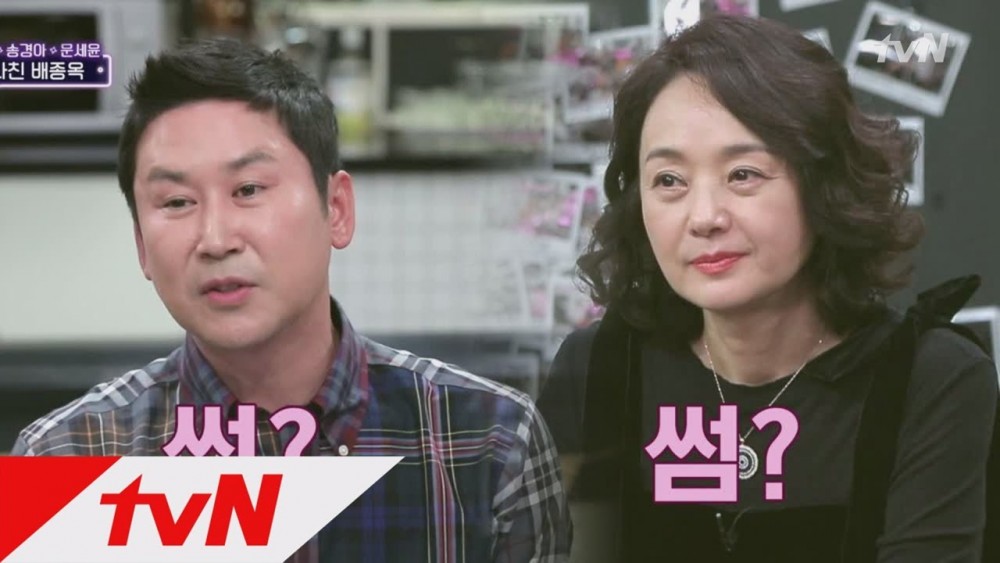 Shin Dong Yup made a confession about his relationship with Bae Jong Ok.
The December 6 airing of tvN's 'Life Bar' celebrated the talk show's 100th episode. For the special, the MCs invited their close friend to the bar. Shin Dong Yup invited Bae Jong Ok, Heechul invited actor Lee Jae Ryong, comedian Kim Jun Hyun invited Moon Se Yoon, and model Han Hye Jin invited model Song Kyung Ah.
Shin Dong Yup explained how he got to invite Bae Jong Ok for the special. He said, "I wondered if I should say this or not. It's a story of the past but to be honest, Jong Ok noona and I used to have 'something.'"
Bae Jong Ok along with his fellow MCs and guests, all laughed. Shin Dong Yup continued, "It's true. It's true."
To this, Bae Jong Ok commented, "I was a fan of Dong Yup."