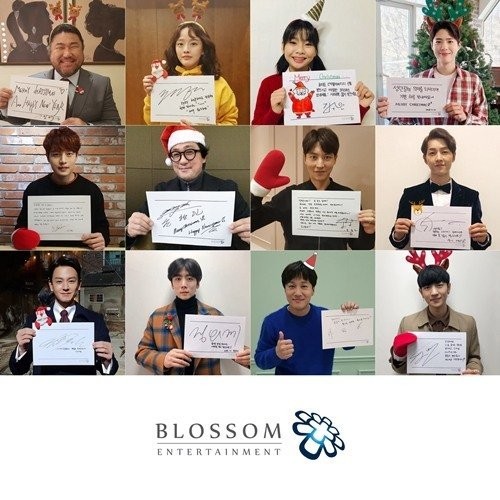 Blossom Entertainment revealed pictures of their actors and actresses with handwritten messages.
On December 24th, Blossom Entertainment revealed pictures of Go Chang Suk, Kwon So Hyun, Kim Soo Ahn, Park Bo Gum, Son Seung Won, Son Chang Min, Song Jong Ho, Song Joong Ki, Im Joo Hwan, Jung Yi Tae, Cha Tae Hyun, and Chae Sang Woo, along with a handwritten message from each of them. They showed warm smiles and some of them wore Christmas props, bringing excitement for the holiday.
Park Bo Gum wrote, "While recalling the meaning of Christmas, spend a happy day~ MERRY CHRISTMAS" with a heart.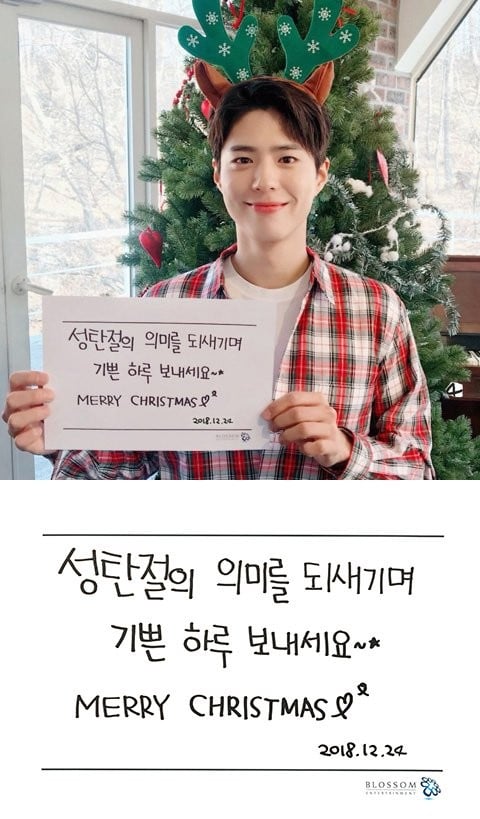 Song Joong Ki wrote, "Everyone!! Spend a happy Christmas and...Happy New Years!"