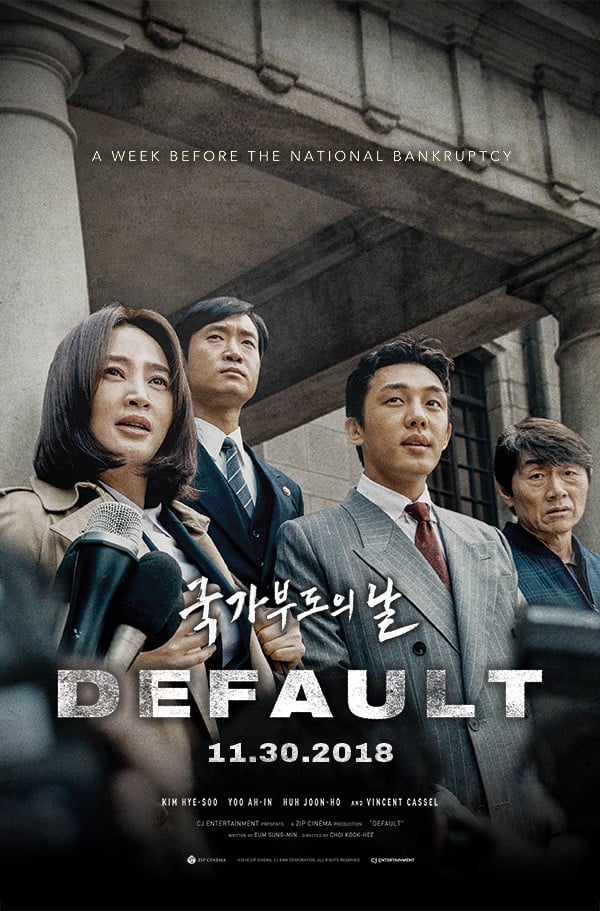 The movie 'Default' broke the breakeven point.
On December 9th, CJ Entertainment revealed that the movie, 'Default' surpassed the breakeven point with 2.6 million audiences. This was the 12 day record since it's opening on November 28th.
'Default' is about the one week time frame before the national bankruptcy and the effort to stop the crisis. It shows people betting on the crisis and others who want to protect their company and families. Casts include Kim Hye Soo, Yoo Ah In, Ha Jun Ho, Jo Woo Jin, and Vincent Cassel.
'Default' was 1st for 7 days since its opening and surpassed 1 million viewers in 4 days. Despite the prolonged success of Bohemian Rhapsody, they recaptured the box office 1st place on December 8th.