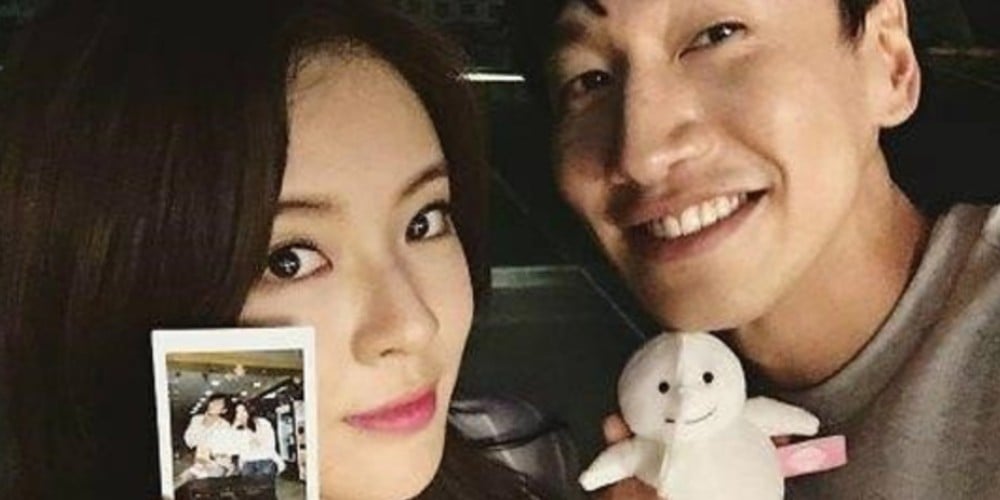 An insider revealed details on Lee Kwang Soo & Lee Sun Bin couple.
On December 31, an insider had an exclusive interview with Sports Chosun and shared, "Lee Kwang Soo and Lee Sun Bin are a famous couple in the industry. They first met on 'Running Man' in September 2016. The two were in love at first sight. The 'something' created on a variety show eventually turned them into a real couple."
The insider continued, "Lee Sun Bin's affection towards Lee Kwang Soo on 'Running Man' was true. Lee Kwang Soo met Lee Sun Bin through 'Running Man' but he immediately felt attracted and he also created a hot issue by unhesitantly revealing his true feelings on the broadcast."
The two maintained a good relationship following the show and naturally became a couple. Their relationship became official 5 months ago, according to the insider.
The insider stated, "Lee Kwang Soo openly carried on the relationship by introducing Lee Sun Bin as his girlfriend to his close friends Jo In Sung, D.O., Lim Joo Hwan, and Kim Ki Bang. The two spend time with close friends when meeting outside and hang out at Lee Kwang Soo's house when having a date of their own."
"Lee Kwang Soo and Lee Sun Bin are continuing the relationship with seriousness. There are many actors who are envious of the couple," said the insider.
On December 31, Lee Kwang Soo and Lee Sun Bin confirmed they've been dating for 5 months.