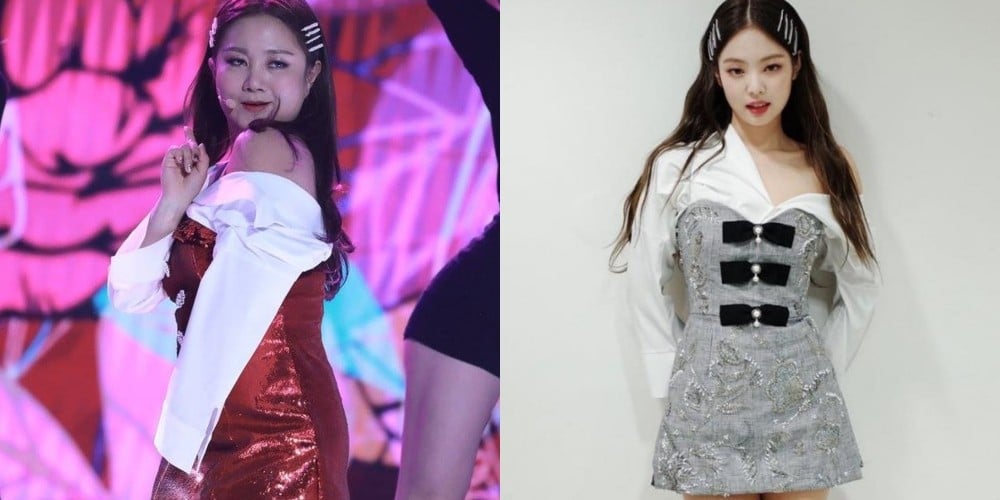 Black Pink's Jennie praised Park Na Rae for her amazing cover of "SOLO."
At the '2018 MBC Entertainment Awards,' Park Na Rae turned into 'Jwennie' and kicked off the show with the cover of "SOLO." The comedienne wowed viewers by perfectly pulling off Jennie's vocals, dance, and outfit.
On December 31, under Park Na Rae's Instagram post regarding the award show, Jennie commented, "Jwennie unnie, you are amazing." To this, Park Na Rae responded, "Hul... The real is here...!!! I respect you, Jennie-ssi."