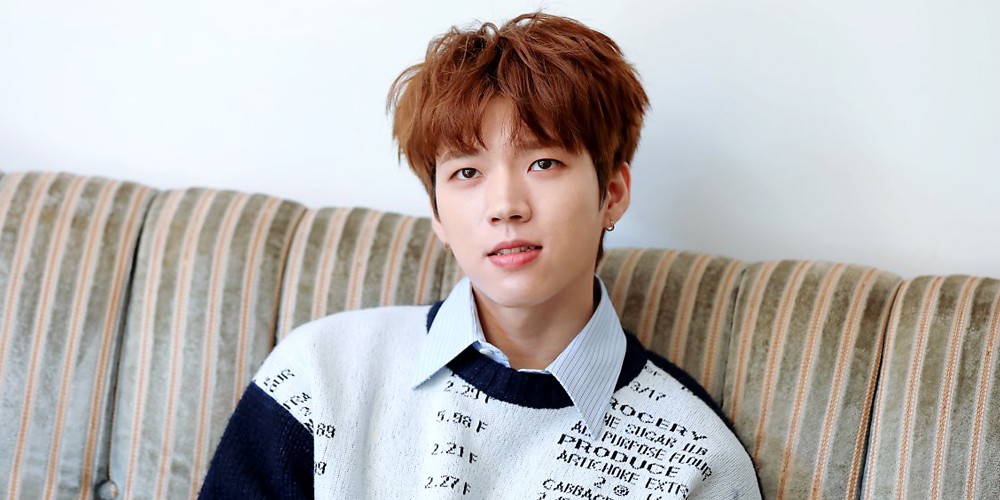 INFINITE's Woohyun held a roundtable interview with media outlets in light of his latest solo single, "A Song For You"!
First, Woohyun discussed his new track, which he shared was "recorded about 8 month ago. I have a music storage closet, and I have about 20 songs which have not bee released to the world yet. To be honest, 'A Song For You' is the song which best depicts my current feelings... 'A song for you, listen to my song to hold onto you. I don't need anything else, just smile,' is what I wanted to say. It was a song I cherished for a long time, so I'm glad I was able to release it now."
Next, Woohyun honestly opened up about his current state of mind. "I have a lot of thoughts these days (Laughter). Before I'm solo artist Woohyun, I'm a member of INFINITE. I miss the love that we received as INFINITE, and I want to be able to promote with my members again soon. I like being solo, but I enjoy promoting as a team more. Being together is much more fun than being alone, and it's fun sharing a waiting room with the members. I'm actually the type to suffer from loneliness easily. Using a waiting room all by myself makes me lonely."
Woohyun went on to elaborate on his identity as a member of INFINITE, in addition to discussing the group's plans for after mandatory military service. When asked about going solo permanently, Woohyun replied, "I believe I can build my solo career sufficiently while I'm a part of INFINITE. I've never ever thought of leaving INFINITE to build up my solo career. I was able to find my way through INFINITE, and I was also able to establish a solo career. This is what I plan to continue." Regarding the "2nd act of INFINITE", Woohyun said, "I think INFINITE will be able to do well in our 2nd act, too... Each member hold much affection for INFINITE. We all feel that even if INFINITE were to face an end some day, we should be together for it, because we started as INFINITE. OF course, we have our worries. It may take awhile to get together as a full group again, starting with Sunggyu hyung. However, we'll rely on each member promoting at the time to protect the name of INFINITE. First thing when we come back together as a group, I want to hold a completed INFINITE concert. I'll probably cry a lot (Laughter)."

Finally, Woohyun was asked what fruits he would like to bear in the future, since he is well-known for the nickname "Namu" a.k.a "tree" in Korean. "It's impossible to project the future since I have no idea how long I can continue to make music, but one certainty is that I want to be progressive. To describe it using fruit, I would be a pear? I like pears (Laughter). Pears are good for digestion and for your throat. It's used in meals for cooking, and is useful in various ways. I want to be that kind of fruit," the idol revealed.