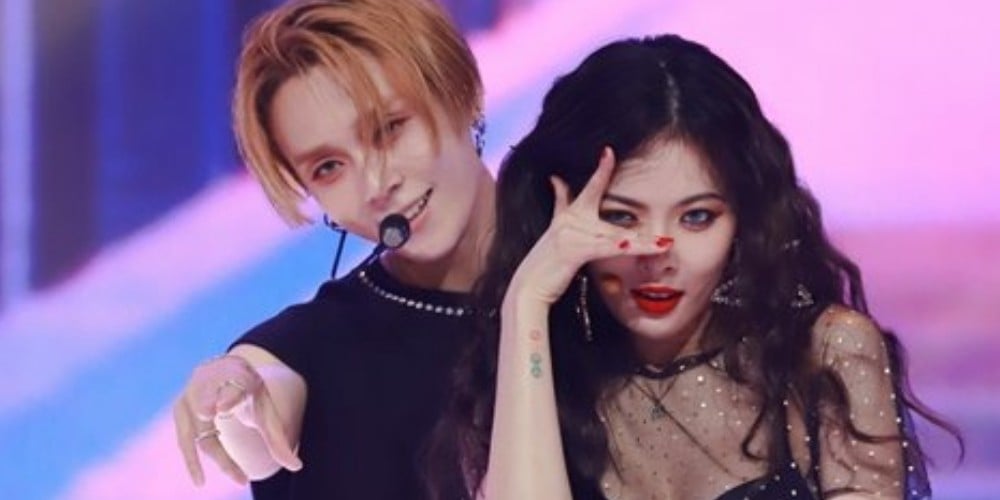 HyunA and E'Dawn talked about their promotional plans.
On December 18, the idol couple communicated with fans via Instagram live. During the live broadcast, HyunA said, "I want to meet my fans first thing next year. I have to prepare performances and carefully work on the recording." She then asked E'Dawn to help her with the recording process. E'Dawn playfully replied, "No, I also have to meet my own fans."
The former Pentagon member continued to express his wish to meet his fans. He said, "It's been so long since I've seen my fans. I miss them. I want to meet my fans whenever I get the chance."
Lastly, HyunA said, "There's something I want to do nowadays. It's a reality show," and added, "Instead of worrying about how to end the year and how to promote in the new year, I think it's more meaningful to spend each day happily. Have a good day everyone."
Both HyunA and E'Dawn have left Cube Entertainment following their dating news. Currently, they are free agents.