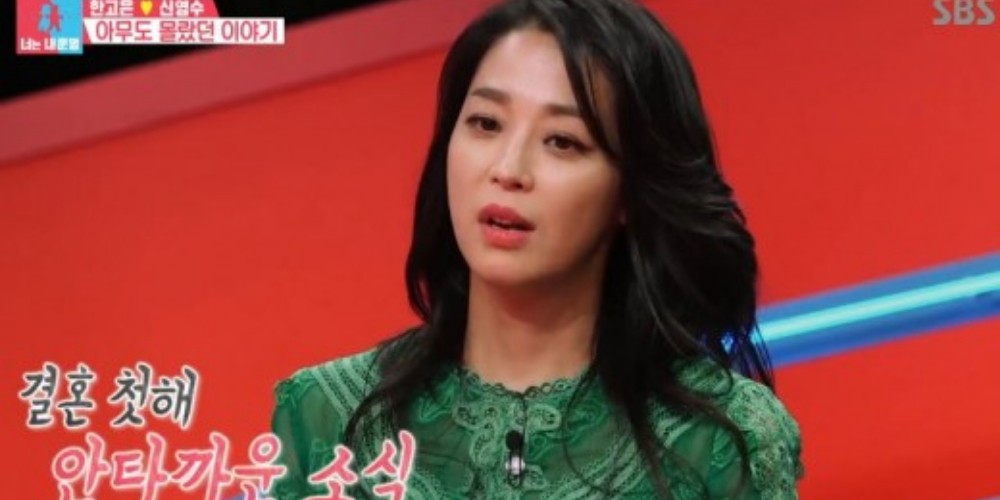 Actress Han Go Eun had suffered a miscarriage.
On the December 17 airing of SBS' 'Same Bed, Different Dreams 2,' Han Go Eun and her husband Shin Young Soo talked about how they have to babysit their nieces in a few weeks. Han Go Eun commented, "Let's practice becoming parents. Our family might get bigger next year."
She added, "I'm always ready, and I have also checked on my health." Her husband replied, "Yes we did. We have completed all exams, and confirmed you are very healthy." He added, "Sometimes people ask why we don't have kids." Han Go Eun replied, "I am a bit afraid," and revealed, "I had suffered a miscarriage once you know."
MC Kim Gu Ra from the studio reacted surprised. Han Go Eun explained, "I got pregnant the year I got married but suffered a miscarriage. I got worried. I started going to the hospital again since I am also old. They said getting pregnant naturally is possible but so much happened with my mom passing and stuff. One year chaotically passed by. But we are settled down now. I hope it will be a blessing that we can rejoice."