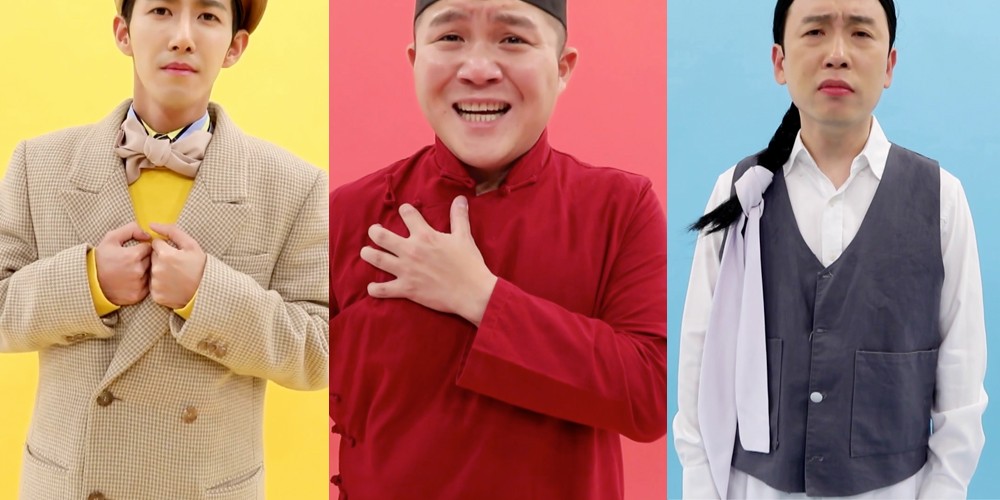 Are you ready for the newly revamped 'Weekly Idol'?
Ahead of its new premiere, the MBC Music variety program revealed its three new MCs in action for the first time with a series of comic teasers!
Beginning this January 9, Kwanghee, Nam Chang Hee, and Jo Se Ho will be hosting 'Weekly Idol' to bring fans all things K-Pop idol-related. In his brief teaser below, Kwanghee is dressed up neatly in yellow against a flat, yellow backdrop, with a serious, angsty expression. Nam Chang Hee and Jo Se Ho wear similar, hardcore fan-like expressions, each in a lowly old peasant costume and a qipao. All three of them exclaim, "Everyone has at least one 'maniac' in their hearts!"
Don't miss the new 'Weekly Idol' starting on January 9 at 5 PM KST!