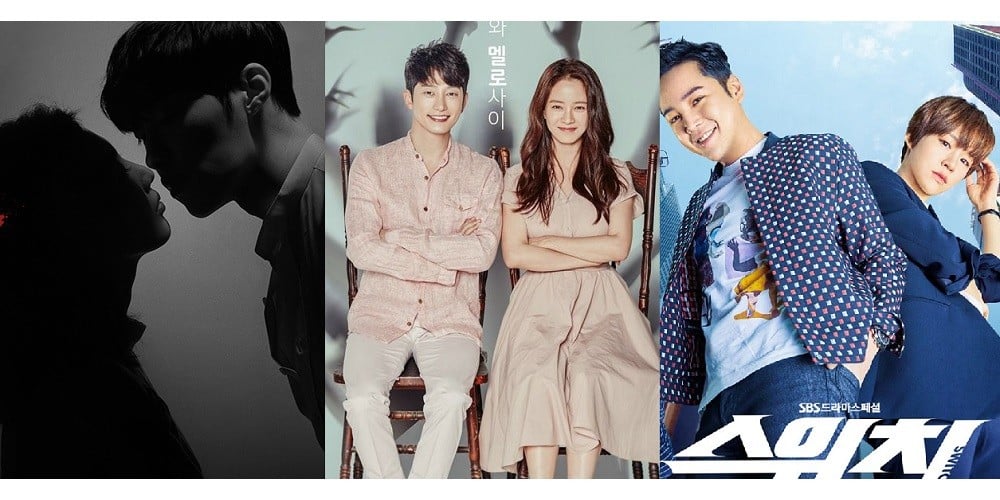 In 2018, it was revealed that over 100 different dramas have aired on Korean television, on both terrestrial and non-terrestrial (cable) networks. Among those that aired on terrestrial broadcasting stations (SBS, MBC, KBS), the viewer ratings have seen some of the lowest results in history.
According to the audiences, the quality of the dramas did not correlate to the large amount of quantity. They alleged that some of the negative factors include "similar story lines, unnecessary noise in scenes, bad actors," and more.
In the case of 'Great Temptation', the viewer ratings had gone down to almost 1%, while 'Risky Romance' and 'Bad Papa' also produced pitiful results. For MBC, the only drama that slightly succeeded was 'My Secret Terrius', followed by another slight above-average ratings for 'Less Than Evil'. Similarly, for KBS, 'Lovely Horribly' featuring Park Si Hoo and Song Ji Hyo set the record as the "lowest viewer rating in history" for Korean dramas, with an exact percentage of 1.0%.
Out of the three channels, SBS showed relatively favorable results, as 'Return' reached a viewer rating of 17.4%, the highest out of all terrestrial broadcast mini series from 2018. Thanks to a "defined story line", a drama such as 'Your Honor' has also scored with a handful of viewers. However, even for SBS, 'Wok of Love' and 'Switch: Change The World' could not escape this year's curse of low ratings for terrestrial airings.
Which drama was your favorite out of 2018? Are any of them from those channels, or from non-terrestrial stations such as tvN or JTBC?