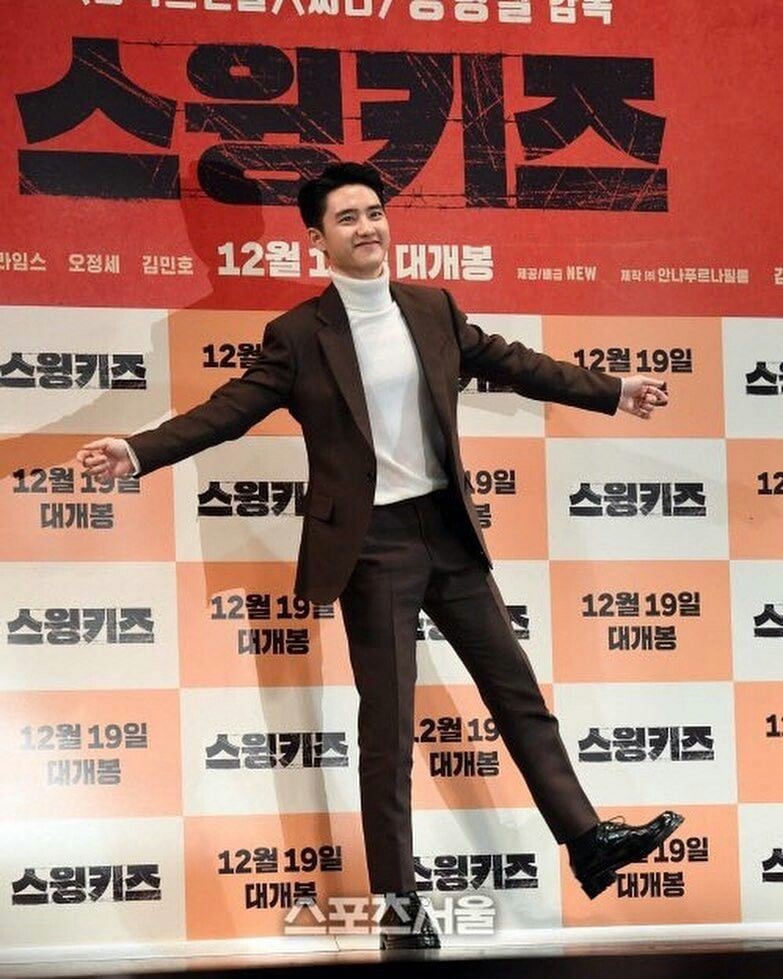 During an interview, Actor Do Kyung Soo confessed that he showed tears watching his movie 'Swing Kids'.
Do Kyung Soo revealed, "I first watched 'Swing Kids' at the Press Preview", and said that he personally really enjoyed the movie and that he was very excited.
Do Kyung Soo stated, "While I was filming this movie, I was curious how it would turn out and to my expectations, the movie was edited and produced so well that tears welled up a little." revealing he cried at the end.
In the movie 'Swing Kids', Do Kyung Soo portrays a North Korean protagonist that shows a passion for dancing. He revealed, "There were a lot of scenes that weren't easy. Tap dancing and learning the North Korean accent were difficult. However, there were a lot of new experiences. It was a fun movie."
He continued, "As 'Swing Kids' is growing, I think I am growing as well. I enjoyed that I was able to show my playful side. I can portray it as much as I want, is what I thought and I was very excited."
'Swing Kids' will be released December 19th.