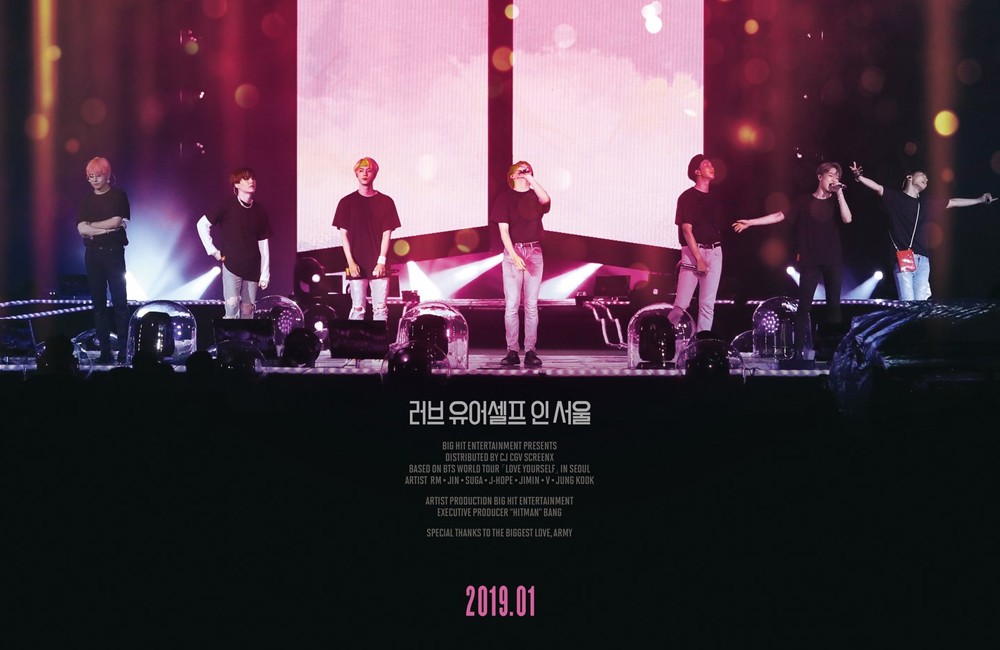 BTS has unveiled new information about their upcoming concert film 'Love Yourself In Seoul.'

The film will be the very first concert-style movie to be shot with a ScreenX multi-projection technology, meaning that the film will be offered not only in 2D, but also as a panoramic 270-degree immersion experience. The concert was shot with 42 cameras, which will make the audience feel as if they are right there in the crowd at the Seoul stop of the 'Love Yourself' concert series.

Their previously released music documentary '
Burn The Stage: The Movie
' set a new record for music documentaries released in Korea, making their second concert-style release all the more anticipated.
Meanwhile, 'Love Yourself In Seoul' is set for release on January 26 in Korea. There is currently no word on whether the film will also be screening internationally at this time.