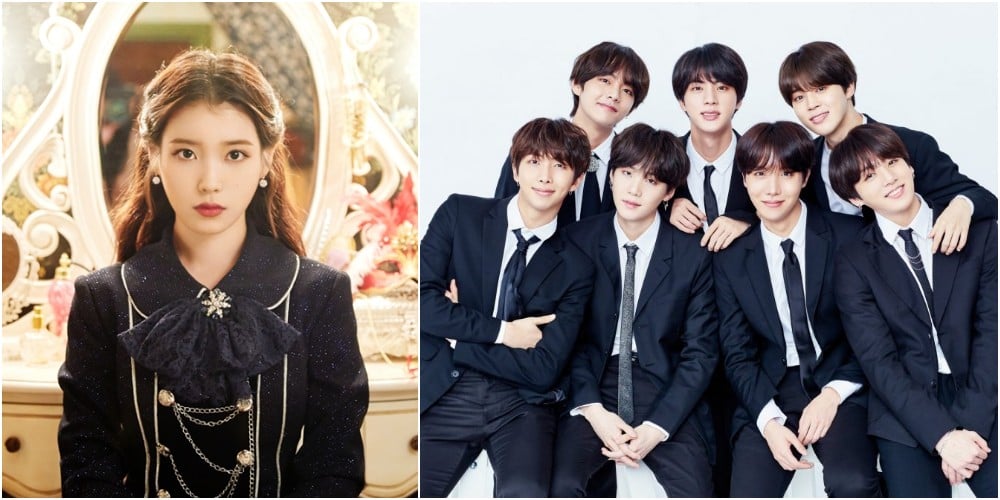 BTS and IU won awards at the '2018 Persons of the Year Awards.'
The 'Persons of the Year Awards' gives recognition to figures that have proudly represented South Korea throughout the year. On December 11, the Journalist Federation of Korea announced they have chosen 12 winners for this year's ceremony.
In the music category, BTS is given the award for spreading Korean culture across the globe and IU is also awarded for her kind sharing and being a 'Donation Angel.'

Other winners include CEO Kim Ki Byung of Lotte Tour, Yeom Jae Ho of Korea University, governor Yang Seung Jo, soccer coach Park Hang Seo, CEO Park Sang Jong of Korea National Council of Social Welfare, Kim Sung Soo of Ottchil Art Museum, Kim Ock Hee of Cham Hospital, CEO Oh Jang Kyo of Atto Research, Kim Joon Sung of Yeonggwang county, and Ahn Jae Geun of Public Administration and Security Committee.
The ceremony for the '2018 Persons of the Year Awards' is scheduled to take place at the Convention Hall of Kookmin Ilbo building on December 12.