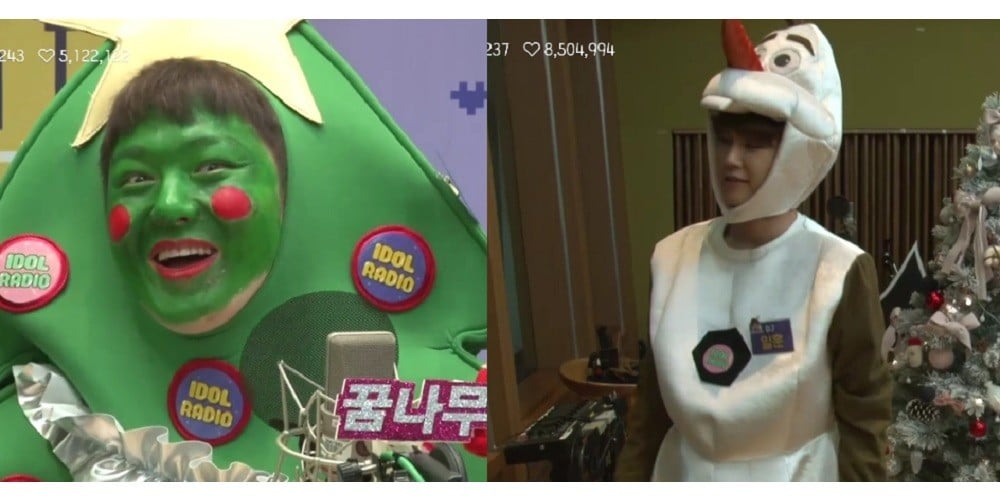 BTOB's Changsub and Ilhoon dressed up for their radio appearance.
On December 24th, Changsub guested on Ilhoon's MBC radio program 'Idol Radio'. To celebrate Christmas Eve, Changsub came to the studio dressed up as a Christmas Tree, with his entire face painted in green and red! Meanwhile, Ilhoon dressed up as Olaf from 'Frozen', becoming DJ 'Roong-laf' (combination of Ilhoon's DJ nickname and Olaf)!
During the program, Ilhoon asked Changsub what he thinks are his three assets, and the Tree answered:
"I'm handsome."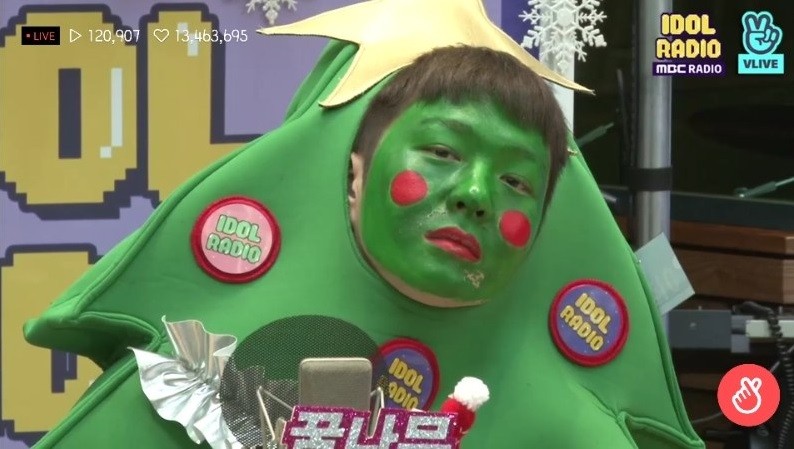 "I'm cute."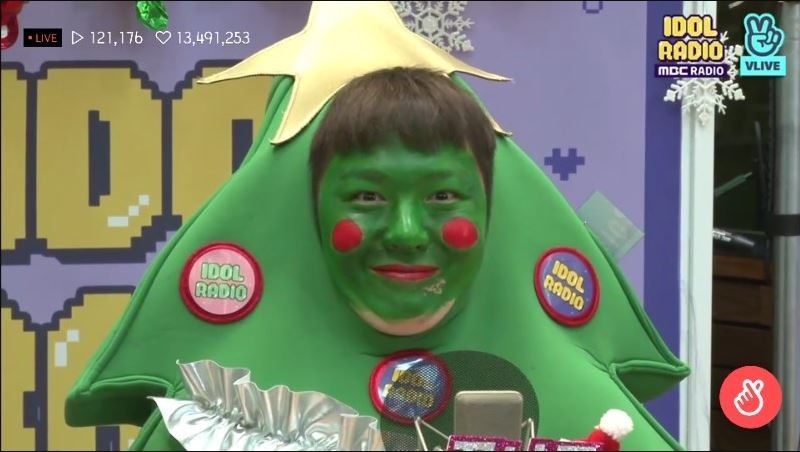 "I'm sexy."
In addition to these priceless expressions, Changsub also sang a beautiful winter ballad "Replay" by Kim Dong Ryul, which was the most "ironic" thing, according to netizens. They wrote, "Even funnier how he dressed up in that crazy, funny way and sang such a serious ballad...but sang it live...well..."
In the comments section, netizens who tuned into the radio shared: "That costume cost him over a hundred thousand won (~$100) and Changsub prepared it a week in advance and got his makeup done this morning.", "What a serious tree...(Idol/28-years-old)", "The BTOB members have such a good relationship", "This is why I am a Melody", "LOLLLLL".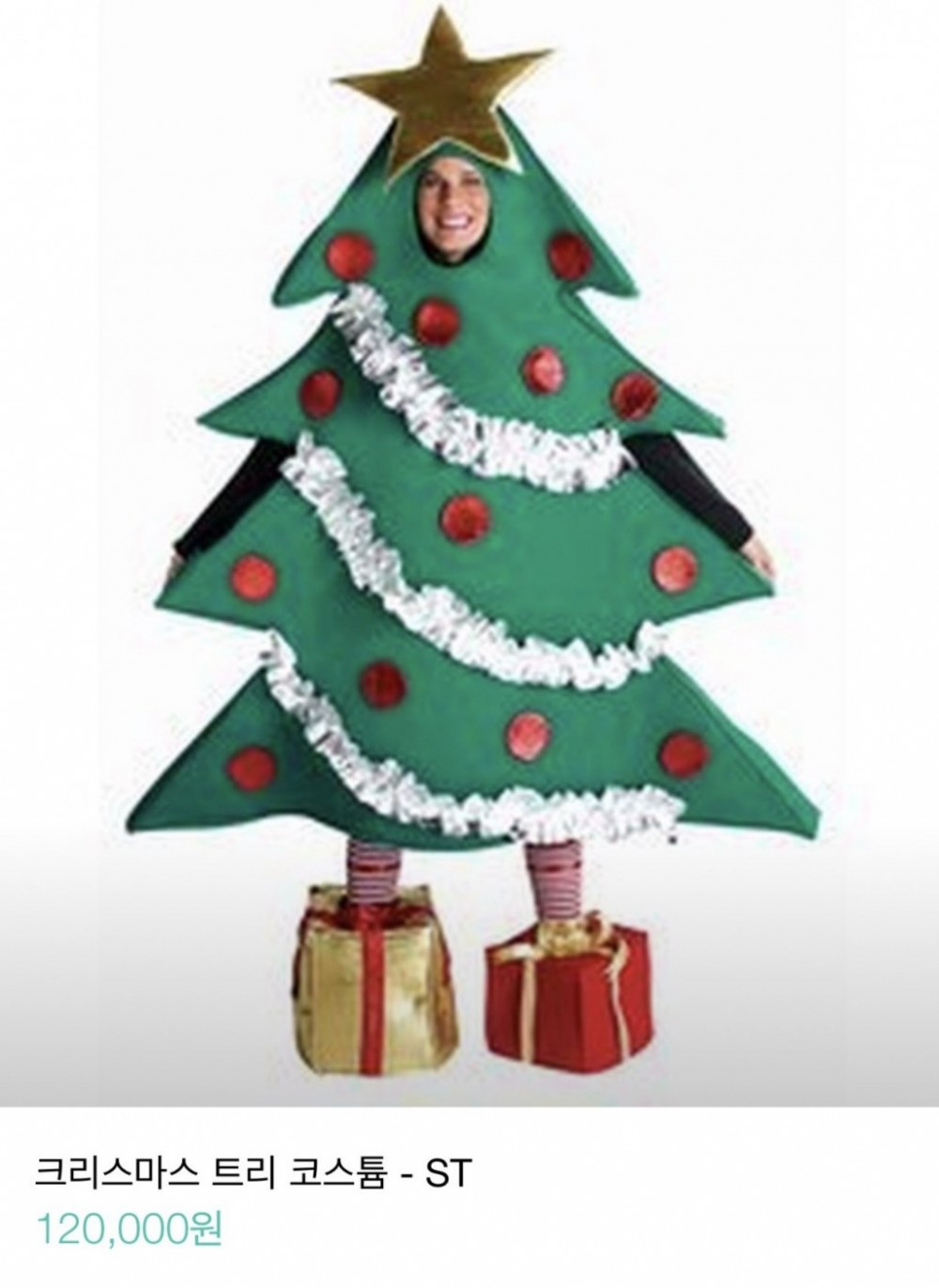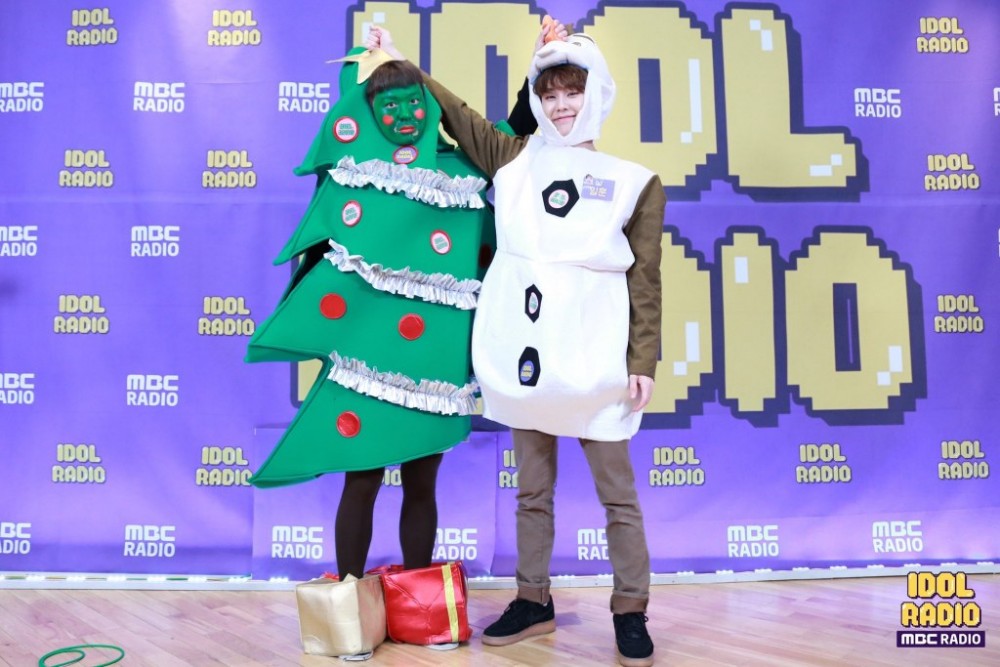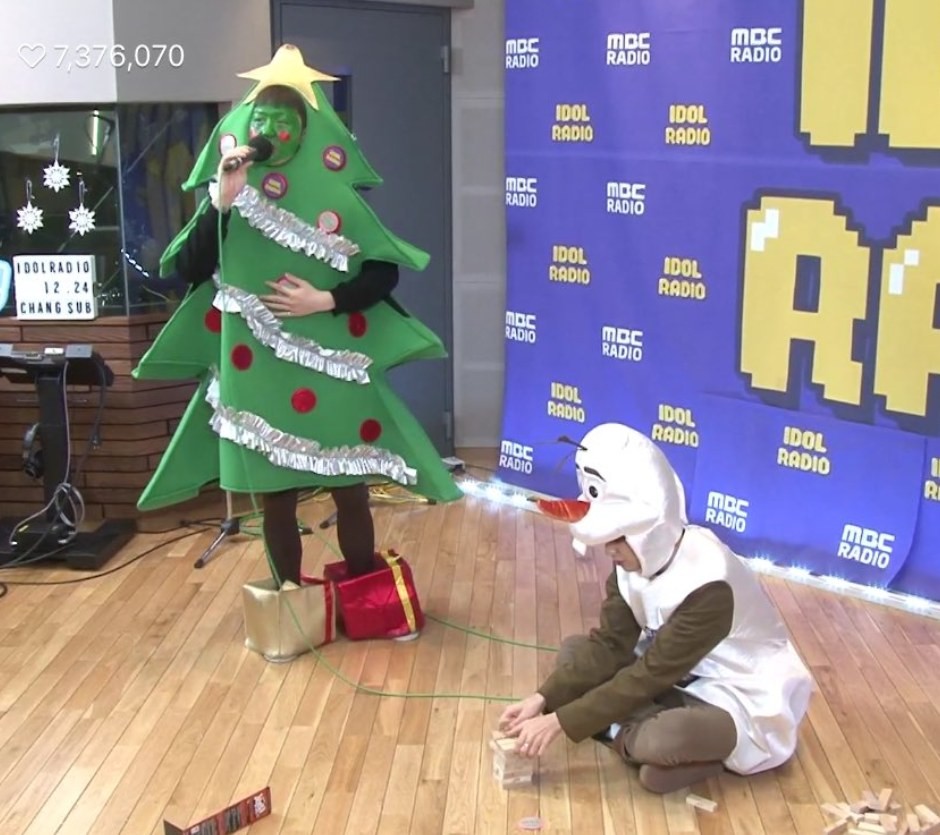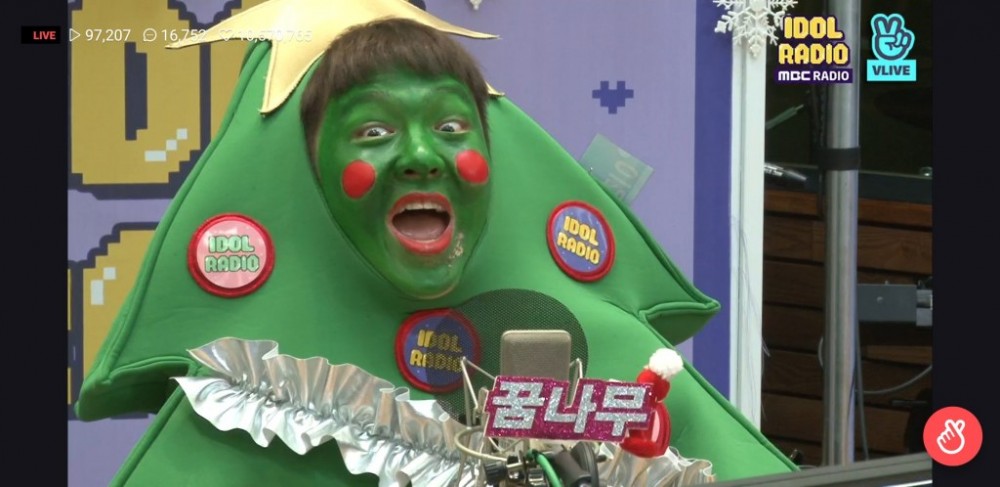 Check out all the videos below!