The price of
Jennie
's dress is making jaws drop.
As you know, the Black Pink member is making her solo debut this November. She has taken on a sweet, angelic concept with natural makeup in the teaser images so far. And in one photo, she's captured laying on the grass in a beautiful floral dress.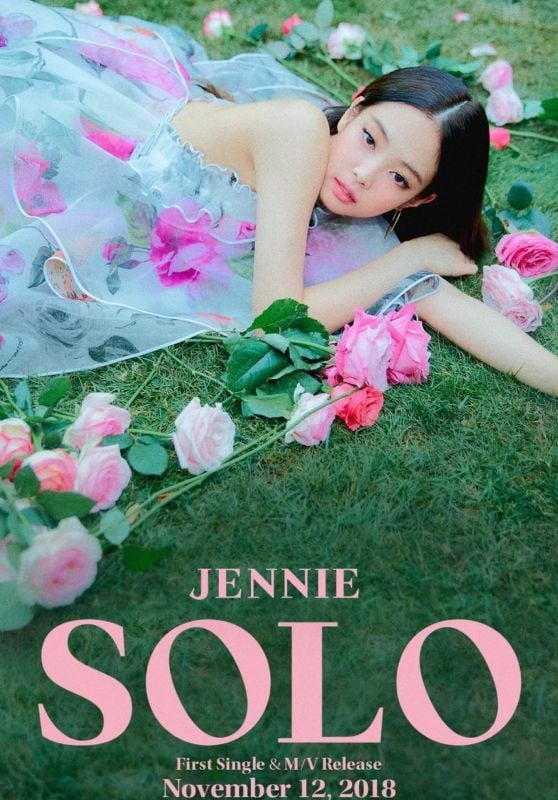 Netizens did some research on her pretty outfit and were left in deep shock when they found out the price. 
The floral dress from '
Off-White
' revealed to be over $10,000!!! It's $11,595 to be exact.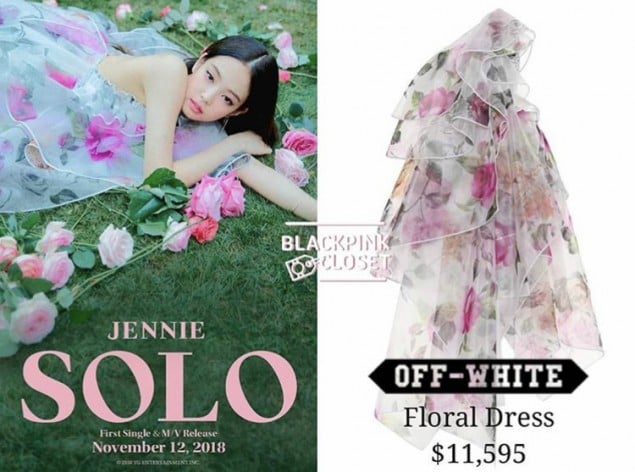 Netizens expressed shock,
commenting,
"Wtf it's not even like an alligator skin or anything. How can a piece of clothing reach over $10,000? I don't understand that world of fashion," "How could she lay on the grass with that dress..," "This is ridiculous lol," "That is just too expensive," "Sponsored clothing or not, I can't believe it costs more than a wedding dress."