DRUNKEN TIGER – 'DRUNKEN TIGER X : REBIRTH OF TIGER JK'
---
– CD 1 –
1. Intro
2. Mantra
3. A Tiger Named JK (Feat. MC Meta, Dok2)
4. Yet
5. Let Me Ride (Feat. Yoonmirae)
6. Where it All Started (Feat. Bizzy, Junoflo)
7.  Stubborn 2 (Feat. Bizzy, QM, TakeOne)
8. SKIT 01 (0661 Da Vinci Code)
9. Feeling Cypher (Feat. Yoonmirae, Bizzy, Junoflo, Styliztik Jones)
10. Half Of My Life
11. Cute Life (Feat. Bizzy)
12. GUNZNROZES (Feat. SUPERBEE, myunDo)
13. Barefoot
14. SKIT 02 (Father says)
15. Timeless (Feat. RM of BTS)

– CD 2 –
1. Sex, Love, Poetry (Feat. Myka9)
2. I'm Not Regular (Feat. MRSHLL)
3. Clap (Feat. Kim Jong Kook, Eun Ji Won, Defconn, Haha)
4. SKIT 03 (Love is)
5. I Love You Too (Feat. Yoonmirae)
6. Party In The Bu (Feat. Yoonmirae, Bizzy, Junoflo, Styliztik Jones)
7. SKIT 04 (Recently)
8. You & Me (Feat. Junoflo, Micki Eyes) (Fireball)
9.  Let's Not Get Awkward (Feat. BIBI)
10. Two Moments (Feat. Ann One, Carmine Ioanna)
11.  Double Up (Feat. Yoonmirae, Bizzy, Junoflo)
12.  Bumaye (Feat. Bizzy, VERNON OF SEVENTEEN) (Remix)
13. SKIT 05 (Mother says)
14. Beautiful (Feat. WHO$)
15. Short Poem (Outro)

Drunken Tiger
has released the 10th and final album '
Drunken Tiger X: Rebirth of Tiger JK
.'  This coincides with the 20th anniversary as Drunken Tiger, which was originally a duo with Tiger JK x
DJ Shine
, and serves to close the final chapter in the Drunken Tiger epic. Of course, this collection has a song by none other than
BTS
member 
RM
. Other artists include
SEVENTEEN
's
Vernon
,
Kim
Jong Kook
,
HaHa
,
SECHSKIES
's
Eun Ji Won
, and
Defconn
. The album even brings back some of the old school rappers that Drunken Tiger used to collaborate with back in the 90's (
Micki Eyes
), but where's
Roscoe Umali
? Anyways, it's a huge collaborative effort.
Drunken Tiger has been largely been inactive since 2015's '
The Cure
,' so this is a bittersweet gift to fans, who were hoping we hadn't heard the last of these industry veterans. They formed
MFBTY
shortly after '
The Cure
' and started experimenting with other styles. In 2018, we got a handful of MVs and assurances that we'd get a full album soon. In particular, we got two albums in one release. One is the rap and alternative hip hop we've become accustomed to from the venerable outfit. Disc 2 gives you the other genres that
Tiger JK
has gotten interested in since his time in
Drunken Tiger
, like house music, jazz, EDM, and reggae.


There are a whopping 30 tracks, so I'll give you the highlights and hopefully save you from a TL;DR. Let me start with "Mantra," the title track. That one, in particular, is a powerful track. Yeah, that part in the MV where they're banging their heads and rocking out? That's me. Come to think of it, that's me for the whole thing, but mostly for Disc 1. There's only one title that gets me, MRSHALL's "I'm Not Regular." He probably means "Normal," because "Regular" has a whole different meaning, and I don't want to know. 
Probably the reason you know about this collection in the first place is "
Timeless
," featuring
BTS
'
RM
.
RM
teamed up with
MFBTY
(
Bizzy
,
Tiger JK
, and
Yoonmirae
) before with "
Buckubucku
." The boy knows how to rap, and he brings his trademark deep voice and attitude to bear on this track. It's not only the last song on the hip-hop themed Disc 1, but it's also a great way to close out that side. From classic, to modern.
Disc 2 contains all the different styles that
Tiger JK
decided to run to, and there's a name you should recognize on CD2's "
Bumaye
(remix)
,"
Vernon
of
SEVENTEEN
fame. He does a serviceable job, though I think the original is stronger than the remix. There's "
Clap
," which is an entirely different animal from the previous single by that name, aggressive and, well, animal. It features a lot of old-school veterans in the industry, just like Tiger JK.
The rap side is really what I signed up for, and spent time to listen to some of 
Drunken Tiger
's catalog from back in the day.
MFBTY
scratches another itch, that of experimentation, and what he's put together on the second CD are songs from his label
Feel Ghood Music
.
Really, while my tastes run more towards hip-hop, I think both CDs stand up pretty well. There weren't any songs I skipped over saying "ick," so that is remarkable in and of itself. I don't want
Drunken Tiger
to end, but if they have to go out, at least go out with a bang. It would've been nice to have some sort of reunion with Tiger JK and DJ Shine, I don't really know why they went their separate ways. Anyways, hats off to the godfather of Korean hip-hop.
MV REVIEW
"MANTRA"
While the teasers made it seem like this MV had a storyline, maybe one where
TigerJK
defeats foe after foe, the hype was somewhat overhyped. There ain't no plot, folks.
However, what they do have is a number of striking images and interesting stylistic choices. I've scattered the images throughout the review, so you can see what I'm talking about. From falling meteors to a hovering one, to a plug for the
Feel Ghood
label, to heads aflame, they pulled out the stops.
The dancing is very modern dance, their robes swirl and fly as they twirl and leap. The dancers do an awesome job of keeping time to the music and the choreo was killer. I wouldn't have expected to see anything like that in a
Drunken Tiger
MV, but there you have it.  
The way it was shot was sort of Lo-Fi. Really reminds you of the 1970s in the quality of the film, often bathed in greens, blues and grays. But even with all that, it still keeps your eyes glued to the screen as images of
Tiger JK
rapping are interspersed with the imagery I've already described.
Did I like it? A killer video married to a killer track? You bet.
"TIMELESS"
"
Timeless
" is largely a lyrics video, so you can follow along with what they are rapping about. That's a rarity in the industry. Another gem is that the text is superimposed over artwork by the legendary Korean artist 
Kim Jung Gi
. As the frame pulls out, see more and more of his hyperactive composition and his detailed line work. If you don't know who he is, check him out on Instagram.
Score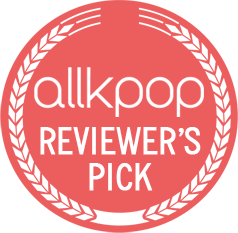 MV Relevance
...........9
MV Production
..........9
MV Concept
..............9
MV SCORE: 9.0Album Production
.....9
Album Concept
.........9
Tracklisting
...............9
ALBUM SCORE: 9.0
OVERALL................9.0