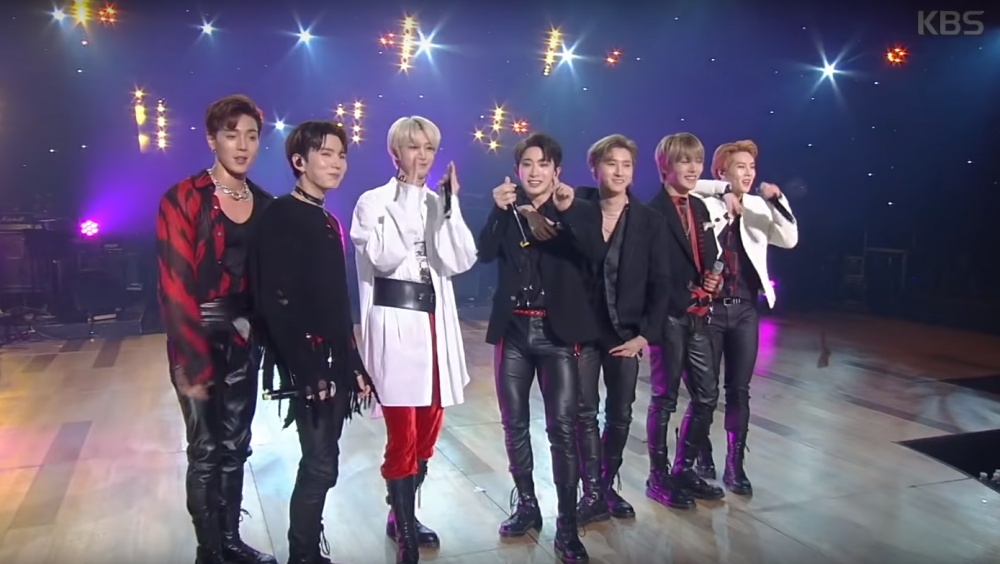 Coming off a four win streak for their latest comeback, Monsta X were special guests on the November 9th episode of Yoo Hee Yeol's Sketchbook. After speaking with the host about their world travels and mature stage outfits, Monsta X performed both their title song 'Shoot Out,' as well as a special cover of Bruno Mars' 2016 hit, 'Versace on the Floor.'
As fans will definitely remember, Shownu and Jooheon performed 'Versace on the Floor' as a special unit stage during their recent sold out world tour. And now, Monsta X gifted fans with a full group production of the sexy track, showcasing the impressive live vocal talent of every member. In particular, Jooheon, already known as one of Kpop's top rappers, perfectly belted out a run that would intimidate many main vocalists!
Audience members could be heard chanting 'Encore' when 'Shoot Out' ended. And after the broadcast, Monsta X was trending in the top search terms on Naver, Nate, Daum, and Melon.
Check out the group's stunning cover of Bruno Mars' 'Versace on the Floor' here: