Young Money Entertainment
 is following
BTS
on Twitter.
Just recently, the official Twitter account for Young Money started following the K-pop boy group on Twitter. 

Young Money is an American record label founded by Lil Wayne. Currently, it is the label to top artists such as Drake, Nicki Minaj, Tyga, and more. 
Meanwhile, BTS has also started following Young Money.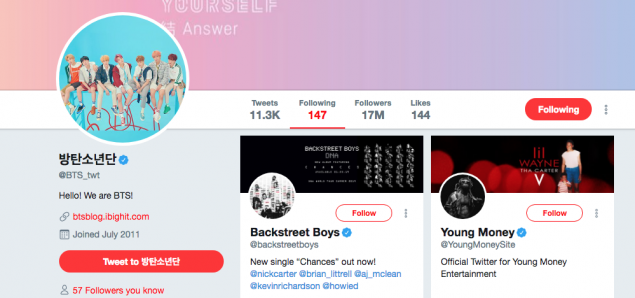 Not too long ago, Young Money artist Nicki Minaj featured in BTS' "IDOL." The recent social media interaction might be a hint to more collaborations in the future.