Girl group Baby Boo made fans excited after releasing pictures of their new line-up! Fans believed the group had disbanded in August after two of the members (Daon and Dabin) revealed they were planning to de re-debut as duo Daonbin and took over the group's official Instagram. The two other members (Jelly/Lily and Hajin), who had only been added to the group a couple of weeks prior, posted goodbye messages on their own Instagram, making fans believe the group had informally disbanded as no members were left in the group.
A couple of days ago, it was proven they in fact hadn't. The group re-appeared with three new members (Haone, Hyakyoung and Jieun) and one of the original members (Shine/Han B).
They are currently preparing for a comeback.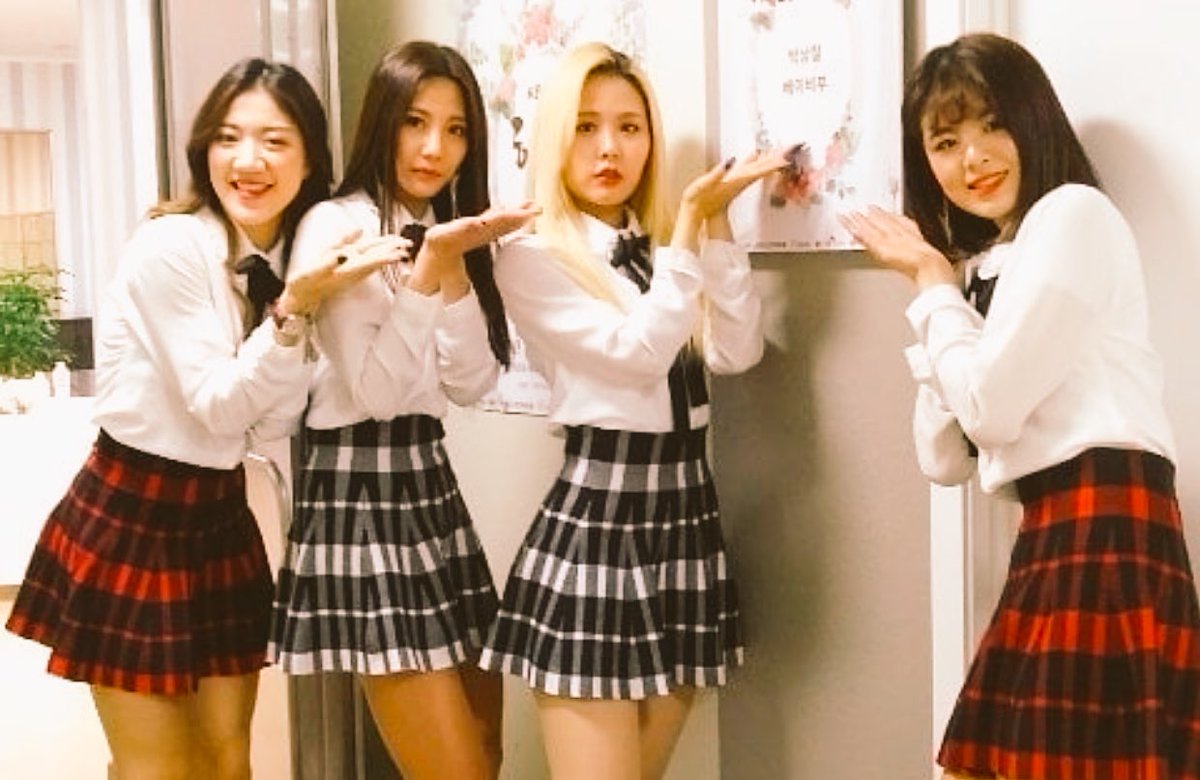 (From left to right: Shine, Jieun, Haone and Hyakyoung)