San E
shared about the time he lost his gold ring on stage, controversial middle finger incident, and more. 
On the October 2 airing of MBC Every1's 'Video Star', San E revealed, "During performances, I tend to through clothes and stuff to the audience in an expression of appreciation."
San E surprised the MCs as he shared that one time, the gold ring he received from his grandmother accidentally slipped off his finger and flew into the audience. Fortunately, a fan returned the ring to San E.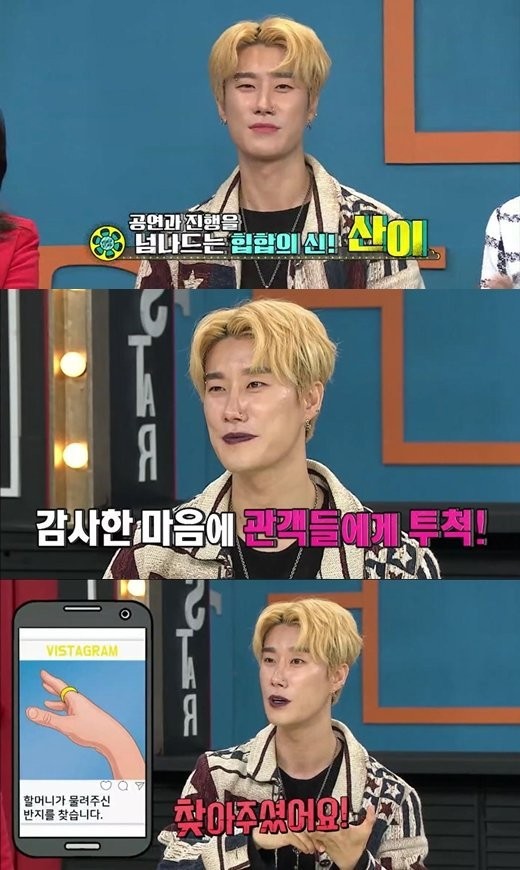 He also clarified misunderstandings on the rumors about him putting up a middle finger on stage. He said, "I was late to the performance so my manager told me to apologize on stage. I bowed and my finger looked that way because of the mic."