The government petition for the viral '
PC Bang Murder
' case has received over a million signatures.
On October 17, a petition demanding strict punishment for suspect Kim Sung Soo was created on The Blue House website. In less than a week, the petition gained over 1 million signatures from Korean citizens. This is the highest amount of signatures a government petition has ever received.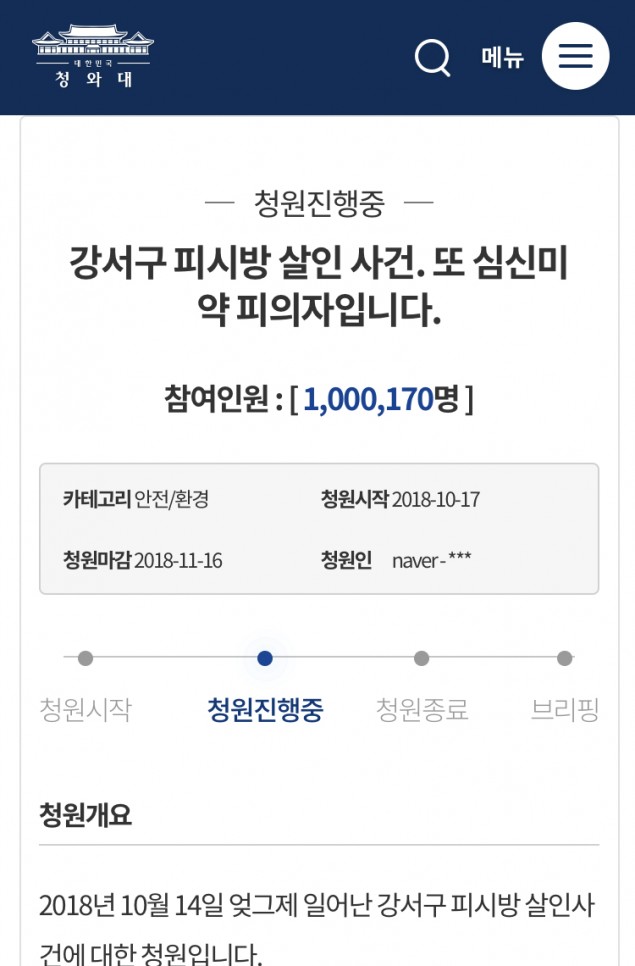 Kim Sung Soo is accused of violently stabbing a 21-year-old PC bang part-time worker to death. To the police, Kim Sung Soo explained he committed the crime simply because the PC bang worker was rude to him after he requested the worker to clean up a dirty table.
His unreasonable explanation angered citizens who pitied the loss of a young life. The anger fired up even more when Kim Sung Soo submitted medical reports to the police to show his diagnosis with depression. Korean citizens are voicing up, stating a mental illness should no longer exempt suspects from the punishment they deserve.
Meanwhile, Kim Sung Soo will be going through mental exam for a month as the investigation continues.