It has been revealed that an alarmingly huge number of people are searching for
Hara
's sex video online.
In addition to such key words, the related term from that day was 'sex videos', with 'sexual intercourse' being the 2nd most-searched term on Google. Comments that accompanied those searches were along the lines of: "Where can I find the real video?", "I want to watch it, too."
When the reports spread, many K-netizens expressed disappointment towards the "lack of decency" among the public in confronting such criminal issues. In South Korea, dispersing such videos without consent leads to 5 years in prison or 10,000,000 KRW (~10,000 USD) max in fine, but the real topic has become a subject involving morality for many.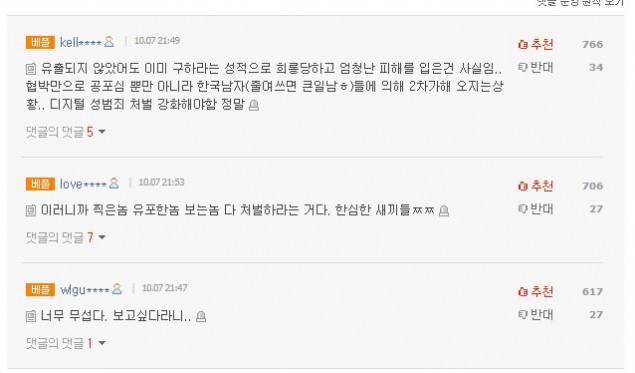 Some reactions include: "Whether or not this video spreads online, Hara has also become a victim to sexual harassment in various ways...laws against digital sex crimes should be harsher." "This is exactly why the penalty should be great for those who take and spread these videos!!" "So scary. People want to watch this?" "That's a significant percentage of the entire nation's population.", "Are you guys even surprised?"
Furthermore, some netizens expressed worries towards possible revictimization.
How do you view this issue? Stay tuned for more information.