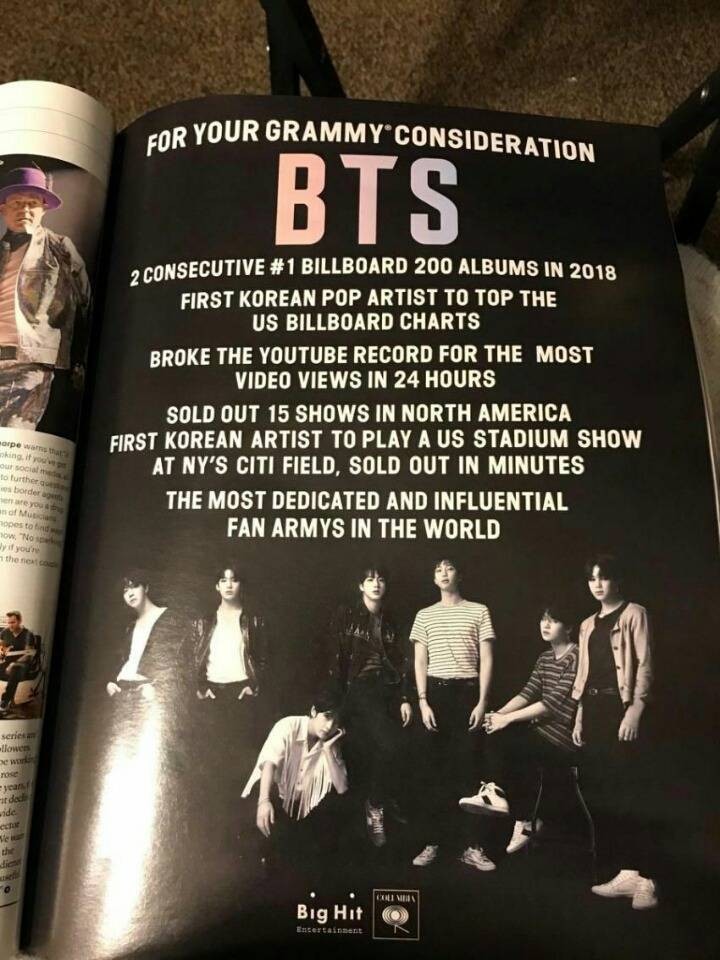 'Grammy Consideration' ad for BTS has been found in the Billboard magazine.
The ad lists BTS' achievements with Billboard charts, YouTube views, and world tour.
The winners of Grammys are strictly determined by a set of judges (not a fan-vote system like most award ceremonies). It's assumed Big Hit Entertainment is trying to grab the judges' attention with the ad and make BTS more known to them.
The '61st Annual Grammys Award' will take place on February 10, 2019.
Will BTS make it? What you think?