Kendis Gibson
 is refusing to apologize to
BTS
. 
ARMY, the fandom of BTS, became outraged at the ABC news anchor for making disrespectful remarks about the K-pop group while discussing their achievements and attendance at the 'General Assembly of the United Nations' on 'World News Now'. 
Fans vented their frustration and anger on Gibson's Twitter account and strongly demanded an apology. Gibson's Twitter has been flooded with comments from ARMY for the past several days.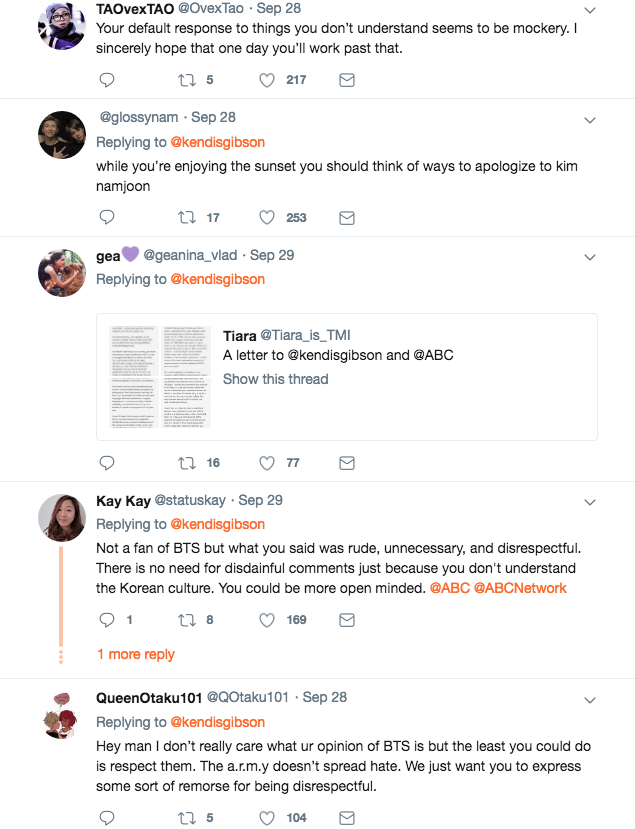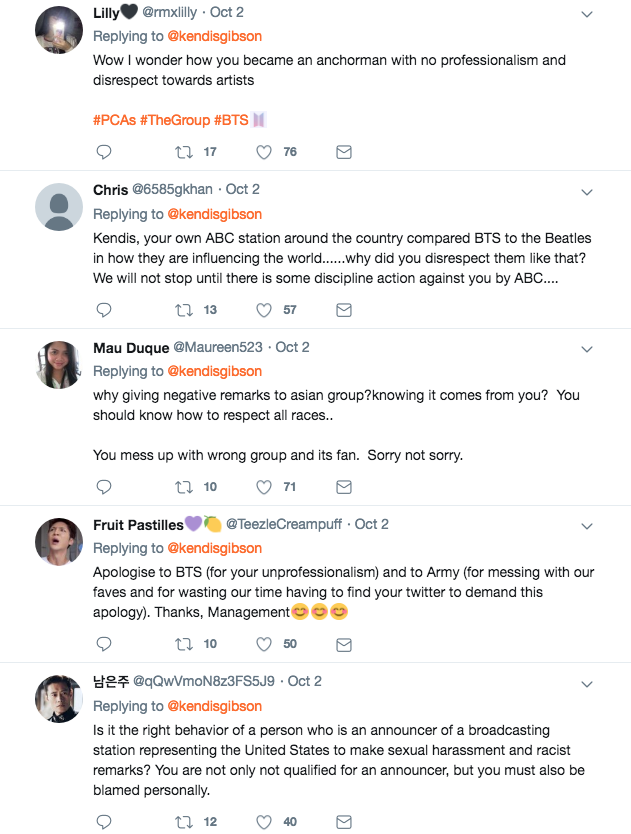 Gibson has not responded to the fans or shared any statements on the issue. However, to a tweet, stating, "This thread lmfao", Gibson sarcastically replied, "hilarious."