BTS is back and they're breaking hearts in North America for their global 'Love Yourself tour'! These 7 talented idols have reduced fans to eardrum-busting screams across the nation and have come back with an even bigger stage presence than ever. I had the rare opportunity to score General Admission tickets to attend BTS' 'Love Yourself Tour' in Oakland, CA on September 12 at the Oracle Arena, home to the NBA team, the Golden State Warriors. Here's a recap of how it went down and if it was worth the price.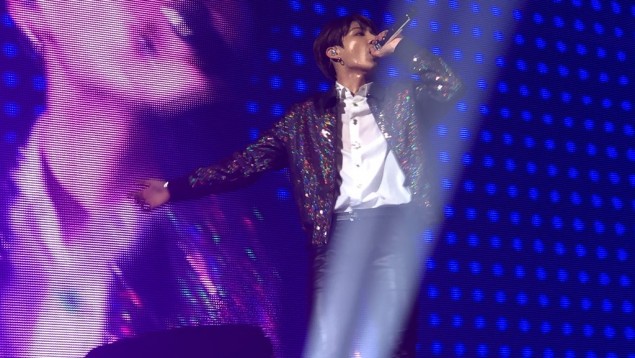 Fans started lining up for this event TWO days prior to the show despite the venue's request that nobody camp out. These dedicated fans wanted to secure a spot in the front and ensure they got their merchandise and had a chance to check out the BTS Village set-up. With cute photo-ops, expensive rare merchandise, and memories to last a lifetime, fans spent the pre-show time chatting, snacking, and singing excitedly for BTS. For those who are attending the event, be sure to get there early in order to get merch because BTS' items (with the exception of the ARMY Bomb) sold out in Oakland by early afternoon.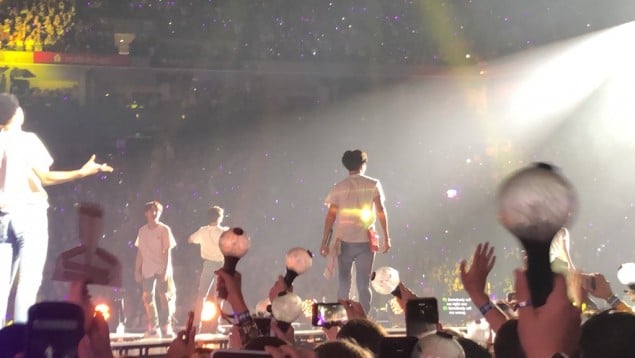 As the doors were let in, General Admission wristband numbers were announced incrementally. Unfortunately for me, I was number 626 and it took a while for me to get there. However, once I got into the venue, I found that the stage was extremely large and that there were only a few rows of people around the extended stage and runway. ARMY opted for the extended stage for a chance to interact with their bias, but if you are willing to forego that for an awesome view, I recommend grabbing a spot facing the main stage against the frontmost barricade. I was able to get front row despite being in the 600s (which really was the end of the line!).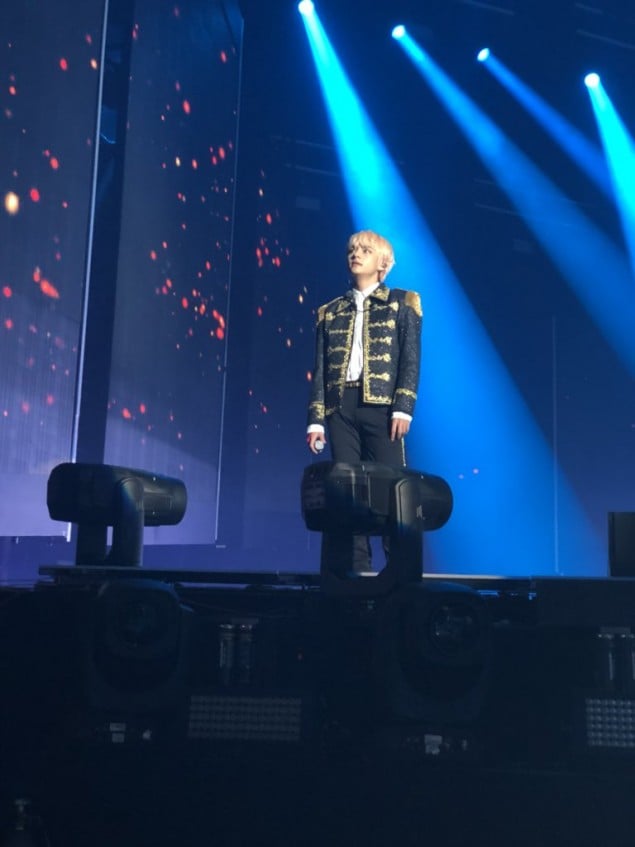 I won't spoil too much about the show itself, but I will say that this tour is the most extravagantly done one yet! From someone who has attended both 'Highlight' and 'Wings' Tours, this tour had the most expensive and elaborate set-up. From pyrotechnics to confetti, bubbles to flames, there was a bit of everything that gave the concert its signature showy K-Pop show feel.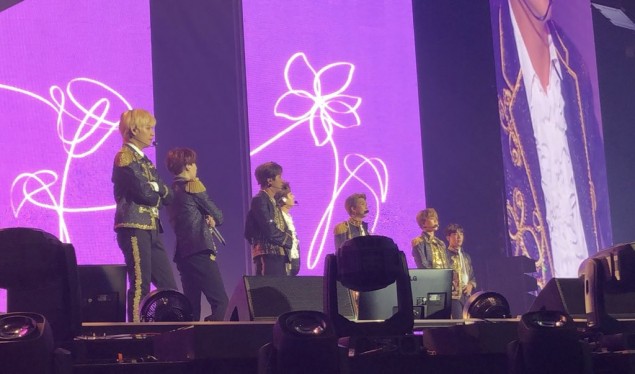 My personal favorite aspect of the staging done for the tour are the moveable screens and lights that move into unique positioning depending on the song being performed. The introduction to the concert will blow you away if you haven't experienced huge moving screens in conjunction with pyrotechnic explosions. BTS donned extremely gorgeous outfits that were custom-picked for the tour including glittery ensembles, suits, unique-to-member pieces, and even clothing with flowers growing out of the sleeves.
BTS had incredible stage presence and has truly morphed from a small label boy group into a global phenomenon. In just the way they carry themselves and the demeanor in which they perform, they've shown an incredible amount of growth. From dynamic main stage performances to solo stage artistically-ambitious concepts, there was a lot to wow the crowd with. Not to mention, the mesmerizing short videos they showed in between costume changes. We loved the cute interactions between members and interesting segments that invoked tons of theories from fans in the audience.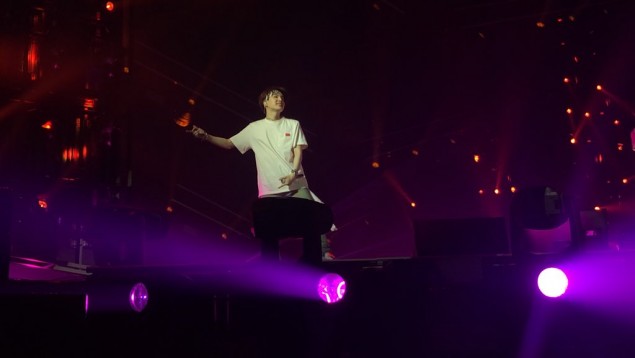 The Oakland 'Love Yourself tour' date was extremely special as it fell on Namjoon's birthday. His energy was unrivaled and unlike that of which I have seen from him in years prior. He was through the roof with sky-high energy and seemed happier than ever. ARMY paid for an airplane to fly around with a "Happy RM Day" sign in the sky around the venue in celebration. The crowd also got the chance to share Namjoon's birthday with him by singing and celebrating with him and the rest of the group. The group's final goodbyes ended in a shower of confetti that covered the whole arena. Here's a video I captured of them doing some great fan service and showing their humble side after an earth-shattering performance.
I highly recommend finding a ticket to attend the concert if you're financially able. This tour was truly unique and exciting from the intro to encore and a sight to see for even people who aren't fans of the group. I guarantee you'll make some great friends and have experiences to last a lifetime!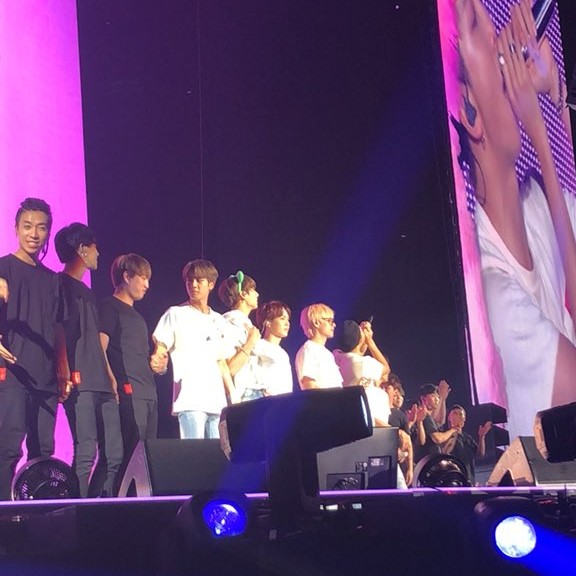 Pictures by Twitter User @MoonofmylifeV