DCTOM E&C
 once again denied the accusations that they were involved in chart manipulation.
On August 14, DCTOM E&C shared a post on social media to refute the ongoing sajaegi accusations on singer Shaun. The post included various screenshots of Facebook Insight stats showing that the reach for their posts is mainly organic.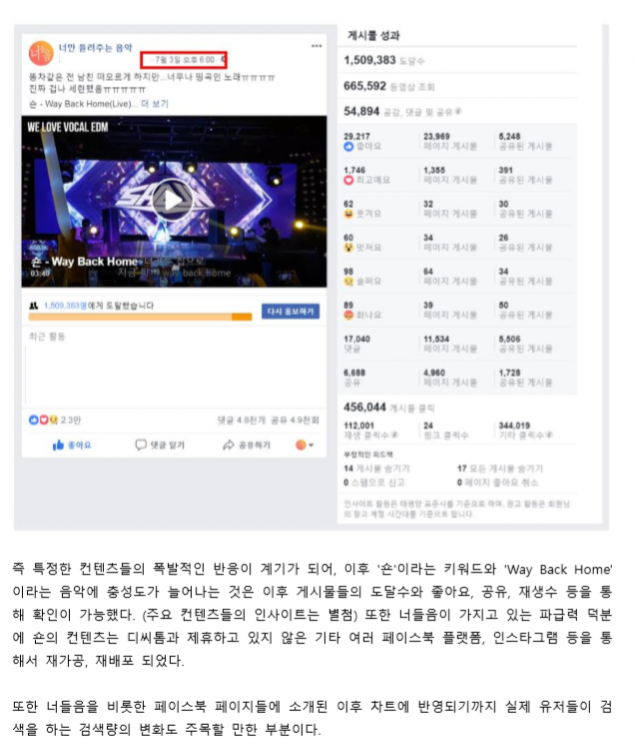 The agency stated, "We are flustered and it's very unfortunate how the numerous rumors about Shaun taking #1 on charts are ongoing.
We have requested details on illegal use, the time zone, and other detailed info on the issue to major music sites and the Ministry of Culture, Sports, and Tourism but we have not received any response yet. 
As we're very frustrated and believe it will take longer for the truth to be revealed, we have requested and have been provided the insight details of the Facebook pages, 'Music Only For You' and 'Kind Playlist', where Shaun's music was promoted, and we analyzed the relation of Facebook marketing."

The agency revealed the statistics from the Facebook posts and claimed Shaun's song has seen a gradual increase in the number of views organically.
You can check out DCTOM E&C's full statement below.