The dream of becoming a K-Pop Idol is now something found worldwide, not just in Korea. This is perhaps thanks to the introduction of foreign artists including 
Lisa from Black Pink (Thailand), Jackson from GOT7 (Hong Kong), and Tzuyu from TWICE (Taiwan)
in K-Pop groups today. However, it is still extremely difficult to become a K-Pop idol due to cutthroat competition, harsh training conditions, and serious time and social sacrifices. It is arguably even harder for a foreigner of no Korean, let alone Asian ethnicity, to succeed in the Korean entertainment industry.
SQM: Please introduce yourself.
M: Hi, my name is Maria. I was born in September 2000, and my dream is to become a singer in Korea.
SQM:
 So, why K-Pop? What drew you to Korea and its culture?
M:
The first K-Pop song I listened to was
EXO
's
"CALL ME BABY."
It drew me in because it was upbeat and made me want to dance! I love the Korean language and culture, so I have self-taught myself Korean via the internet for 2 years. I am conversational and nearly fluent in the language.
SQM:
Are you part of an entertainment company or group?
M: No, however, I am currently auditioning for a variety of companies while attending an academy for singing, acting, and dancing. I go to the academy almost every day.
SQM: What kind of activities or events are you doing now?
M: I like to busk in the streets of Hongdae once in a while. But most of my time is spent at the academy.
SQM: How much of your success do you credit to the Born Star K-Pop Training Center?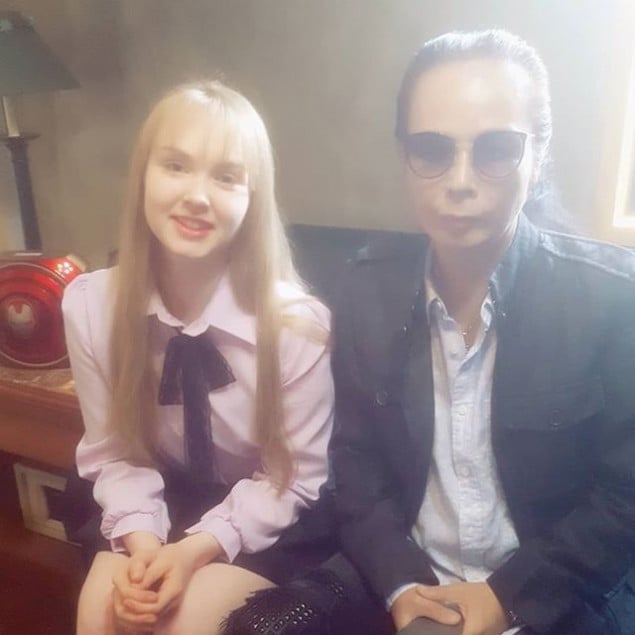 Maria with Kim Tae Won, Director of Born Star Training Center.
M:
Although I'd like to think most of my talent has been cultivated through my own training, I owe a big thanks to the
Born Star
in Sinsa, South Korea for treating me well, having faith in me, and helping me further develop my talents by providing vocal, dance, and acting lessons.
SQM: How would you describe your artistic style with three words?
M: I would describe it as fun, young, and charming.
SQM: Do you have a secret talent?
M: My secret talent is that I can do whistle tones!
SQM: What is your favorite song to sing?
M:
My favorite song to sing is probably the Prologue version of
"Butterfly"
by
BTS
.
SQM: Do you have a favorite artist or someone who you wish would read this article?
M:
These days a group called
The Boyz
inspires me and I hope to collab with them someday, especially either
Jacob
or
Kevin
.
SQM: I saw how you came on air for an episode in JTBC's 'Hidden Singer'! How was that like?
M:
'Hidden Singer'
was very exciting because I was able to meet
PSY
sunbaenim in real life, and appeared on Korean television for the first time!
SQM:
Anything you'd like to tell the public?
M: Follow your dream, but more important than that, you have to believe in yourself. Faith and desire is the key.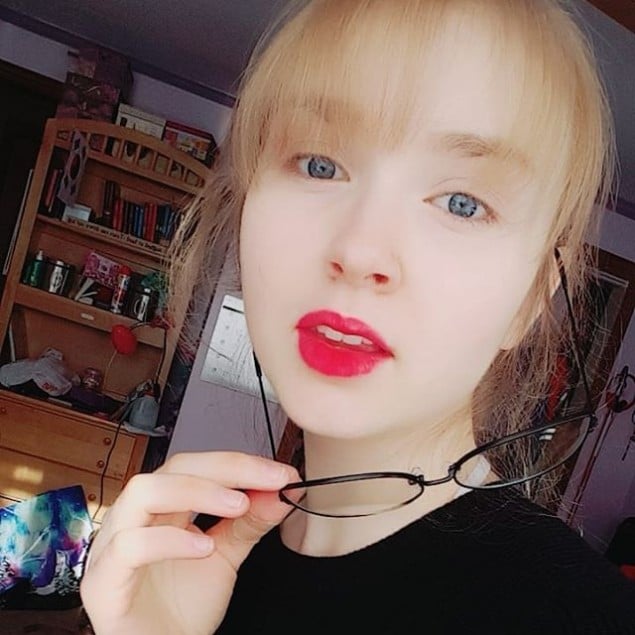 If you'd like to support Maria and her journey to become a singer in Korea, follow her on her Instagram account 
@maria_liza17
. Good luck, Maria!