BTS
'
Jin
is 
being extra again and netizens can't stop laughing about it. 
On August 30, BTS attended the recording for KBS' 'Music Bank'. As always, the idol stars lined up in front of the press for a quick photo time before heading into the studio. 
Out of all, Jin garnered more attention than usual due to his extravagant outfit. The idol showed up in an all-white suit with beads and sparkles.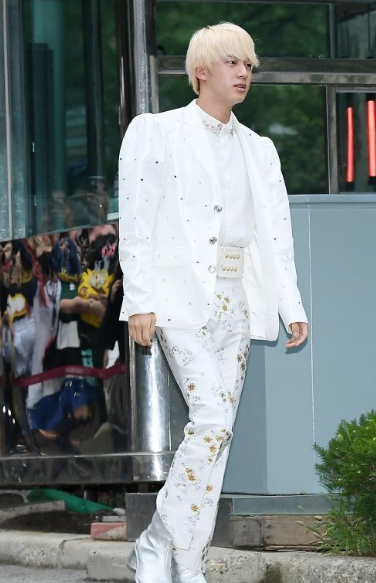 Seeing his 'extra' outfit, netizens commented, "Is this some sort of punishment? lol What is going on?", "I mean, he looks good but what is that", "He looks like a trot singer lol", "Lol, of course, he would."
How are you liking Jin's fresh look in the white suit?