Black Pink
Rose
's childhood friend in Australia wrote how kind Rose was when they were growing up, and sent her a
heartfelt message on Nate Pann.
The friend, who titled the message,
"I went to church with Black Pink's Rose"
, wrote this in her letter:
"I moved to Australia when I was 7 and graduated high school there. I'm currently taking a break from college and in Korea for a little while. I'm a normal 20-year-old girl. These days, Black Pink is really popular; they're really popular in Australia, too. I went to church with Chae Young [Rose] throughout our elementary and middle school years, and we were really close. I even knew Chae Young's parents, and her dad was very kind to me. Her mom is so beautiful too. Starting from elementary school, Chae Young worked really hard in the church's praise team and rhythmic dance team. Her personality was so nice that she was popular with both boys and girls. She had lots of good friends too! She went to a girls' high school and went to a Korean church. Ever since she left for Korea to become a trainee, I haven't been in contact with her. I hope that she succeeds even more though. I want to tell her that she is so nice and a good person, but looks like I'm posting it here instead... If you see this Chae Young, even if you can't contact me, be well!!! Love you and miss U Rosie <3."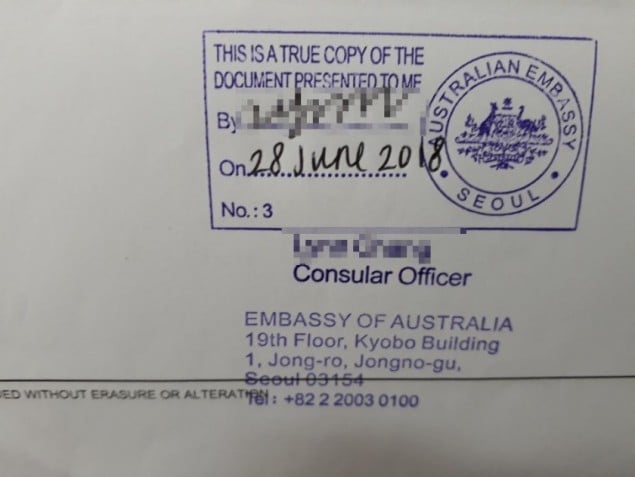 Netizens replied with kind comments. One replied,
"Rose just naturally looks kind."

Another Netizen wrote, "Because Rose is kind, it seems the people around her are also kind as well. I can tell because this person writes kind things for her, even when she became famous. Thank you for this :)."

Some commented their jealousy for such great friends, saying, "Wow I'm so jealous... Chae Young's personality is so sweet and innocent already, but she has so many great people around her, too. Thank you."