Cosmetics, skincare, wellness, celebrities, influencers, and so much more were just some aspects of the incredible experience that Beautycon LA offered this last weekend at the Los Angeles Convention Center. Staff members from allkpop took to see what all the hubbub was about and whether Beautycon would live up to its reputation. We were pleasantly surprised to note that the event did not disappoint! Beautycon LA's 5th Anniversary offered makeup lovers over-the-top performances, interactive booths, meet-and-greets with their favorite celebs and so much more! Here's a rundown of what you missed!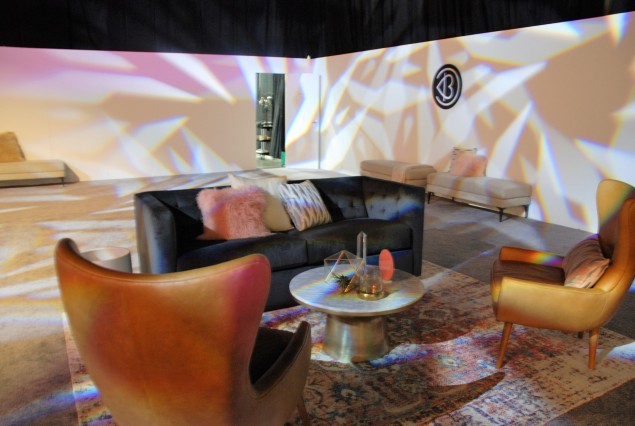 The massive festival kicked off with a booming voice over the intercom welcoming the guests of 2018 Beautycon LA to their personal cosmetic heaven. The excitement was buzzing in the air as the first few attendees made their way past the huge boombox DJ stage and into a different world!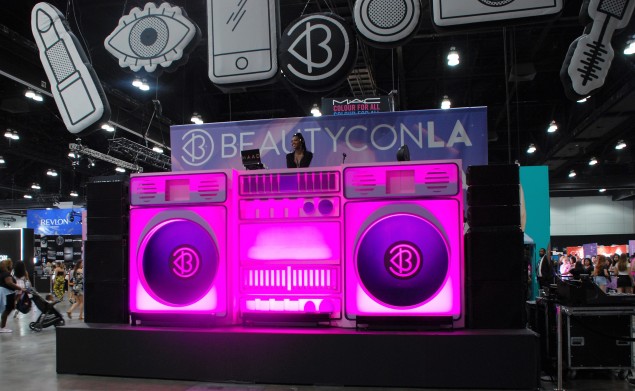 Beautycon's very first panel was the "Dare to Be" panel which featured Korean model, Irene Kim alongside Melody Ehsani, Amara La Negra, Bozoma Saint John, and Jackie Aina. The ladies of the panel inspired younger convention attendees to encourage themselves to celebrate real beauty and empower others to do the same.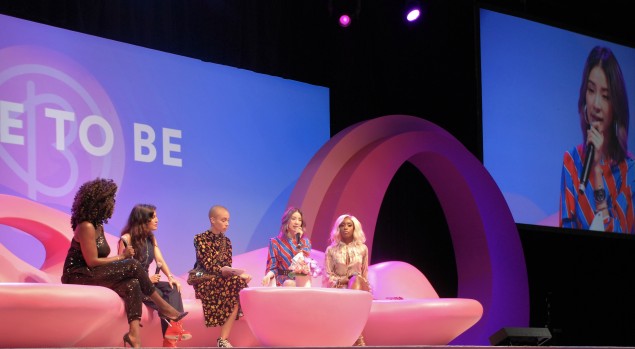 Irene spoke that "With beauty, you have to accept yourself before you encourage others," and we definitely saw that to be true while exploring her IRENEISGOOD line of clothing and accessories in the Beautycon shop! From chic bags and accessories to adorable and must-have basic tees, her label is a must-have for this summer!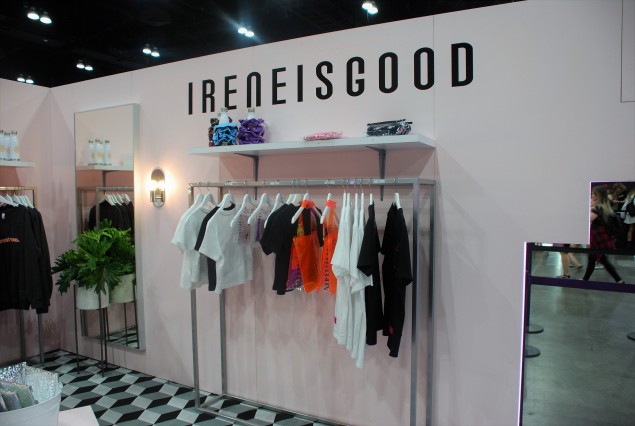 What really set this year's Beautycon apart was the massive K-Beauty section entitled, "K-Town". This huge section of the exhibition floor included incredible Korean Beauty brands such as AMOREPACIFIC, JOAH Beauty, Commleaf, Nature Republic, StyleKorean, Cosrx, Clabine, TOV, E Nature, and so many more!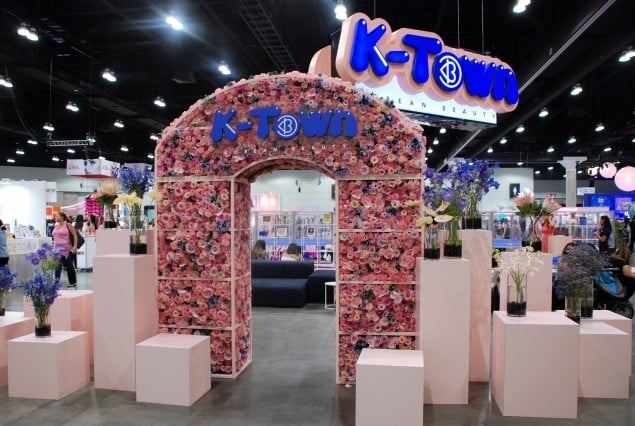 The fun didn't stop there! "K-Town" blew fans away with their extensive meet-and-greet opportunities! Famous and personable K-Beauty bloggers and influencers met up with starstruck fans at various booths and fans even received free staple items from the booths! Now that's a win-win! 

Fans of the ever-so-lovable and ultimate K-Beauty vlogger, Edward Avila, got to meet and take photos with him in person at Landing International booth. Edward spoke a bit about how he got into makeup and took time to make sure fans were well taken care of during the meet-and-greet session! His dry humor was so lovable in person!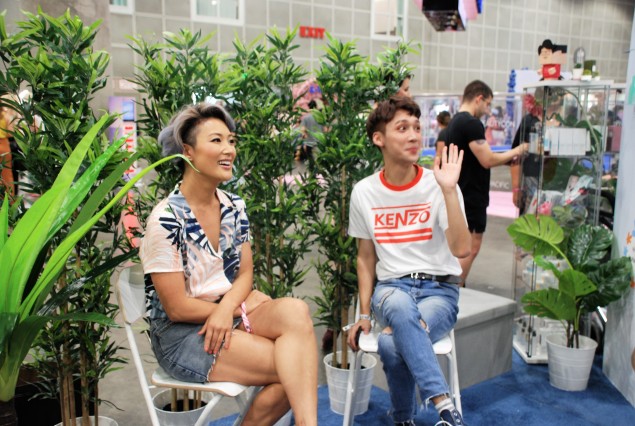 The opportunities for Instagram feeds to come to life were endless, with photo-worthy moments around every corner! Beauty and fashion blogger, Karen Yeung (@iamkareno), met up with fans to spend 1-on-1 time at the AMOREPACIFIC x KTown Lounge! With a gorgeous flower backdrop, fans were able to score the cutest selfies ever!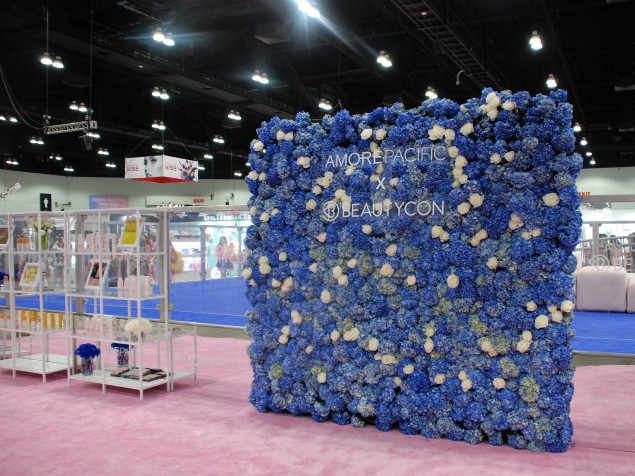 AMOREPACIFIC had an amazing set-up where fans could walk through "AMOREPACIFIC Land" and enjoy all the brands that fall under the conglomerate. AMOREPACIFIC was the first K-Beauty company to enter the United States about 15 years ago and continues to play a pivotal role in the future of beauty. We had a unique chance opportunity to speak to Jessica Hanson, AMOREPACIFIC U.S.'s President and General Manager, to ask her a bit about the brand! Jessica spoke to the fact that "Quality and innovation is bar none" (when it comes to what's important to AMOREPACIFIC). She went on to say that AMOREPACIFIC was actually named number 18 on Forbes Most Innovative Companies list. Jessica stated that as a company, "AMOREPACIFIC is constantly pushing for innovation." She's absolutely right! The company brings the newest to cosmetic technology and we're thankful for AMOREPACIFIC for inventing the cushion compact among a number of other staples.
After Saturday came to a close, Sunday didn't fail to excite with blogger and clothing shop owner, Jenn Im (@imjennim), showing up for a photo op session at JOAH Beauty. JOAH had one of the most gorgeous booths of the weekend adorned with a pink and gold flower wall!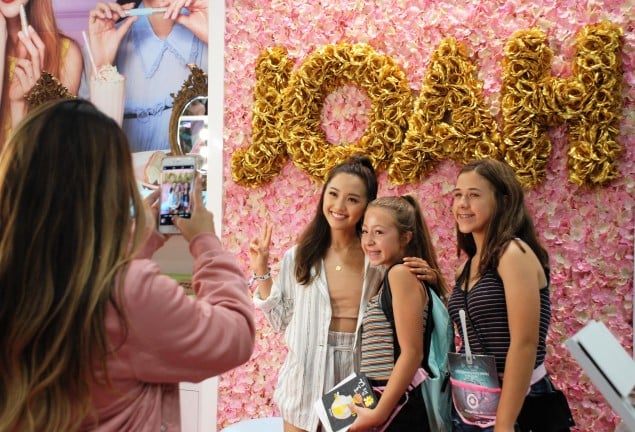 Rounding out the K-Talent was Fei (@heyitsfeiii) at the AMOREPACIFIC x KTown Lounge. Fei served some serious looks and fashion vibes and stunned fans with the fact that she's as gorgeous in real life as she looks on our feeds!
Beautycon LA was an incredible showcase of diversity, talent, brands, music, and all things right and beautiful in the world. The event served as a showcase of incredible united togetherness in the name of how attendees have chosen to redefine beauty and beauty standards. No matter your skin color, age, gender, looks, or abilities, Beautycon serves as a safe space to celebrate one another's beauty in a supportive and uplifting environment all while having a ton of fun!
All Photos by Allie Denapole