Star Empire
has pleasantly surprised fans by canceling all illegally bought tickets.
Tickets to Nine Muses' 8th-anniversary fanmeet went on sale recently, and as usual with idol tickets, many of the tickets were bought by resellers seeking to make money from fans who couldn't get tickets. Resellers have been a pain for all fandoms both in Korea and internationally, especially since the ticket vendors and labels usually do nothing about it.
However, Star Empire has decided to take matters into their own hands by canceling all the tickets bought by people with different names, but the same contact information.
Star Empire has canceled almost 40 seats in total, and stated as the tickets were purchased illegally, they will be taking no responsibilities to those who had bought these tickets. The canceled tickets will be sold again after things are completely sorted out.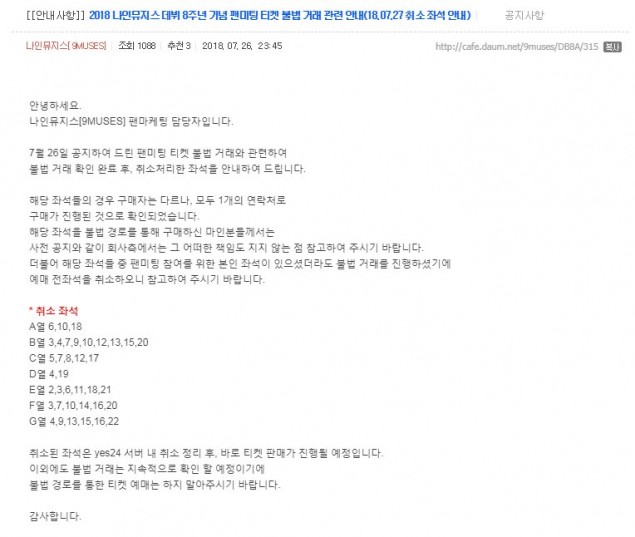 Hearing the news has much of the idol fandom jealous and awed, as canceling reseller tickets is almost unheard of. Many are hoping their idols' labels will start taking similar responsibilities.
Have you sufured from resellers grabbing tickets meant for fans?