Black Pink
's
Jennie
assured all her worried fans. 
According to reports, Jennie misplaced her footing and suffered a minor injury during Black Pink's concert at Osako-jo Hall in Osaka, Japan on July 24. 
[FANACC]

During the encore, Jennie lost her footing and probably injure herself. She kept sitting down and the other members were worried so they went over to her and put their arms around her. Jennie also walked back with a limp for a while and came out to perform DDDD again

— ? () (@poopheyy) July 24, 2018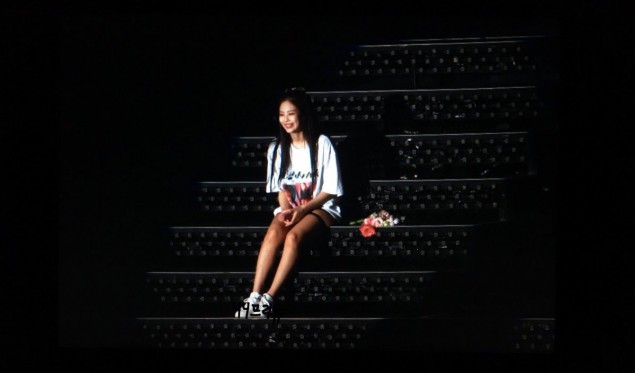 Many fans expressed concern and wished for a fast recovery. In response, Jennie assured fans and sweetly wrote on Instagram, "IM OKAY. Night night blink see you later. Thank you for making today so special."