The 2018 rankings of the biggest K-Pop fandoms in China were announced.
According to pieces of data collected until July 26, the ranking of K-Pop groups in terms of biggest Chinese fancafes was revealed. 
EXO
,
T-ara
, and
Big Bang
were announced to be at the top, in order.
By taking the number of users for each fancafe, the ranks placed the groups in order from highest to lowest number of users. In the chart, the last column showed whether the number had gone up or down, compared to the last ranking period. Following the top three groups mentioned, the groups who took next seven spots were (in order): Girls' Generation, Super Junior, TVXQ, f(x), SHINee, 2PM, and JYJ.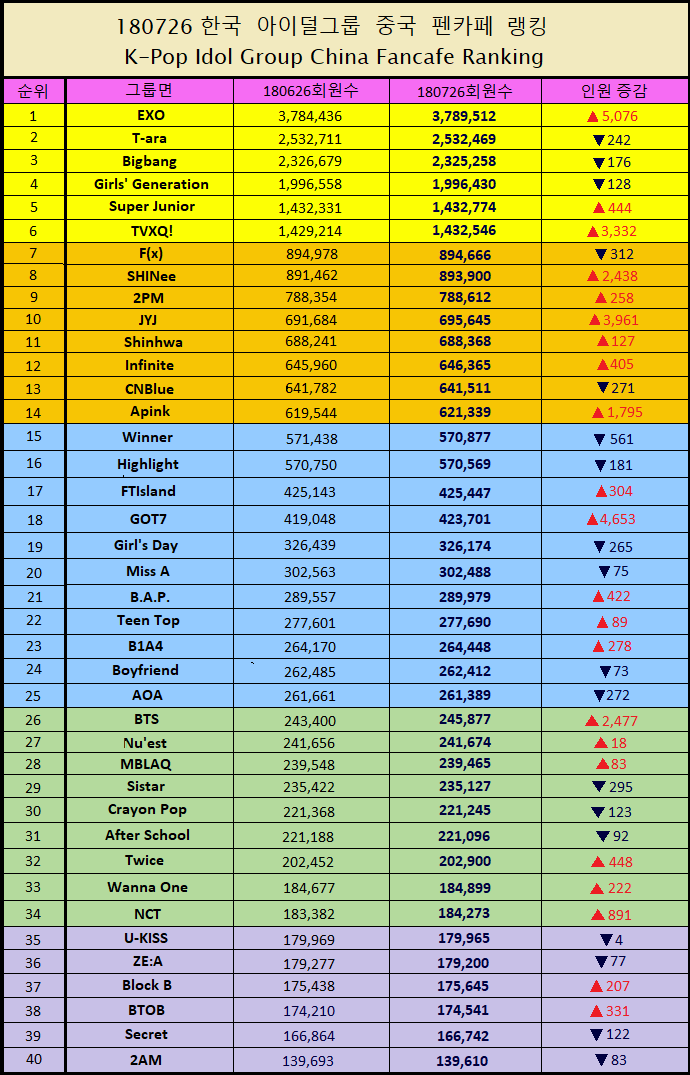 In addition, Chinese media outlets counted the number of playbacks for each K-Pop group, showing which artist was streamed online the most. For that ranking, EXO took the first spot once again, followed by Big Bang and T-ara (in order).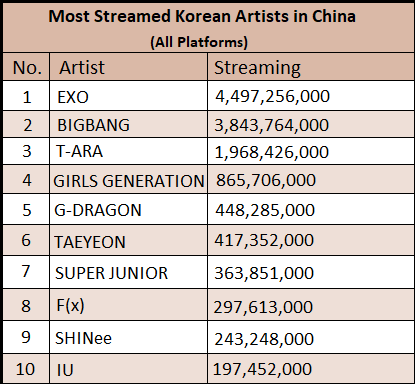 Check out the rest of the charts to see which groups have the biggest fandom on Chinese platforms!