Dispatch
is continuing their assertion that
G-Dragon
is getting special treatment.
The situation has been re-fueled by Dispatch, who claimed that G-Dragon had not only spent 30 days out of his two months enlisted in the hospital, but also was in a room classified as a colonel room.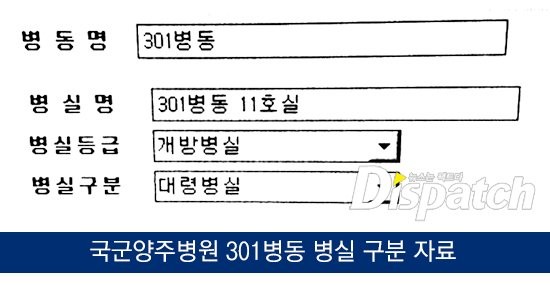 According to Dispatch, G-Dragon was in the hospital from May 16th to May 25th, again from May 26th to June 1st, from June 13th to June 16th, and then he has been in the hospital once again from June 19th, where he will stay, until June 28th. He has also taken personal leave days from June 17th to 18th. This means that out of May and June, he'll be taking 33 vacation days, which is almost unheard of. His room is also classified as a 'colonel room'.
In response, the Ministry of Defense said, "We've checked the 2nd report. We are currently checking if the room he is in is a colonel-only room. Currently, our statement is the same as yesterday."