TWICE
's Instagram was bombarded with hate comments because of
Chaeyoung
's new hairstyle. 
On June 3, Chaeyoung uploaded a set of selfies showing off her new bright orange hair. 
The post received tons of comments. Unfortunately, they were mostly negative ones comparing Chaeyoung to
Black Pink
's
Lisa
. Lisa's Akgae fans pointed out how Chaeyoung "copied" Lisa's signature look - long hair with straight bangs - and fired criticism. Some even left pure comments of hate, stating,
"F*ck TWICE", "ONCE is shit."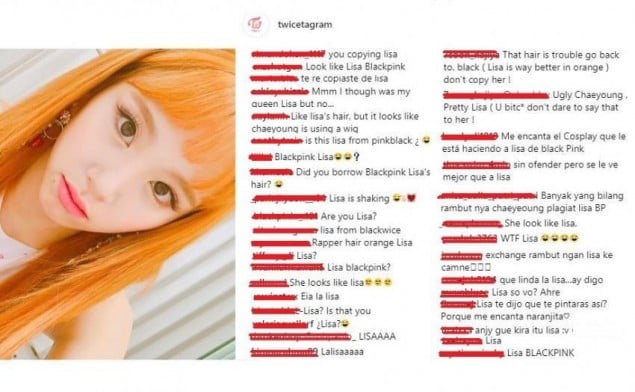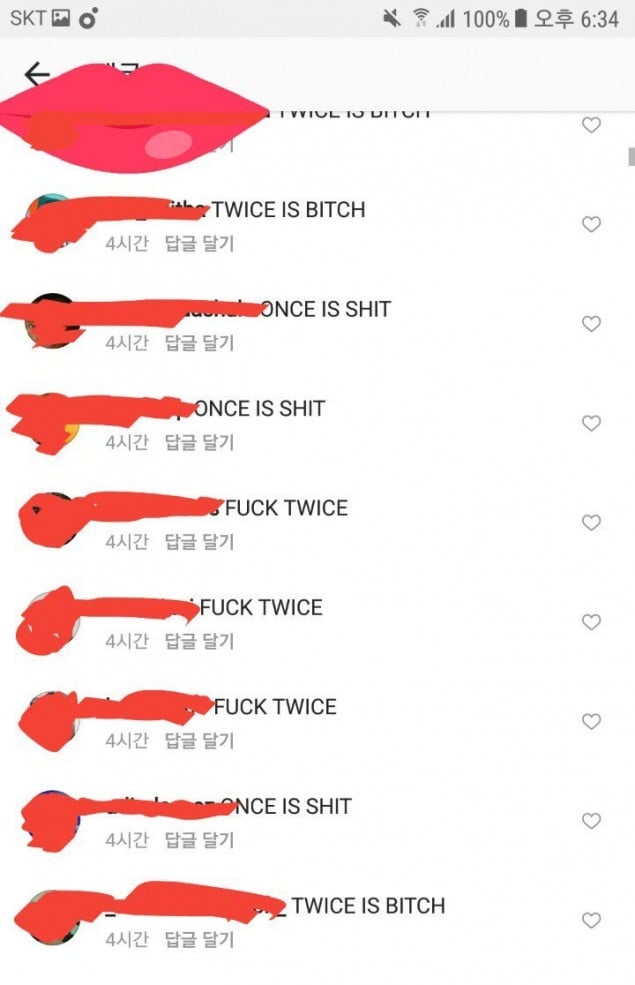 Netizens are finding the fans' actions extremely rude and inappropriate. Comments stated, "They are only making Lisa look bad", "Even Black Pink fans are against Lisa's rude fans", "They are crazy."