TVXQ
showed support for their hoobaes in an extra special way.
On April 15, fans of EXO-CBX shared photos of the sandwiches and coffees they received from TVXQ. It turned out that TVXQ sent the special treats to the set of SBS' 'Inkigayo' for EXO-CBX fans. 
The treats came with the message, "Please take good care of EXO-CBX! TVXQ hyungs are cheering them on."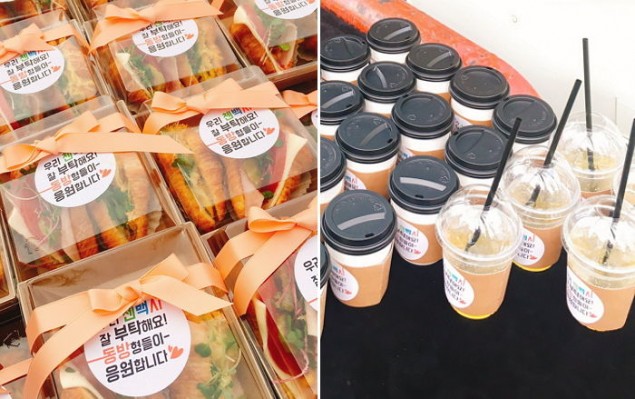 Chen expressed deep appreciation for the caring treat. Via Instagram, Chen said, "A surprise gift from TVXQ hyungs that I found during today's 'Inkigayo'...! We lost the bowling match last time so we should've treated them but they sent a snack car to us instead TT They even cared for our EXO-Ls... We always appreciate you hyungs!!!"
How sweet!