The sales of China's '
Trends Health
' magazine have skyrocketed thanks to 
Chanyeol
.
On April 20, the May issue of 'Trends Health' with the cover model Chanyeol went on sale. In under a minute - 45 seconds to be exact - over 20,000 copies were sold.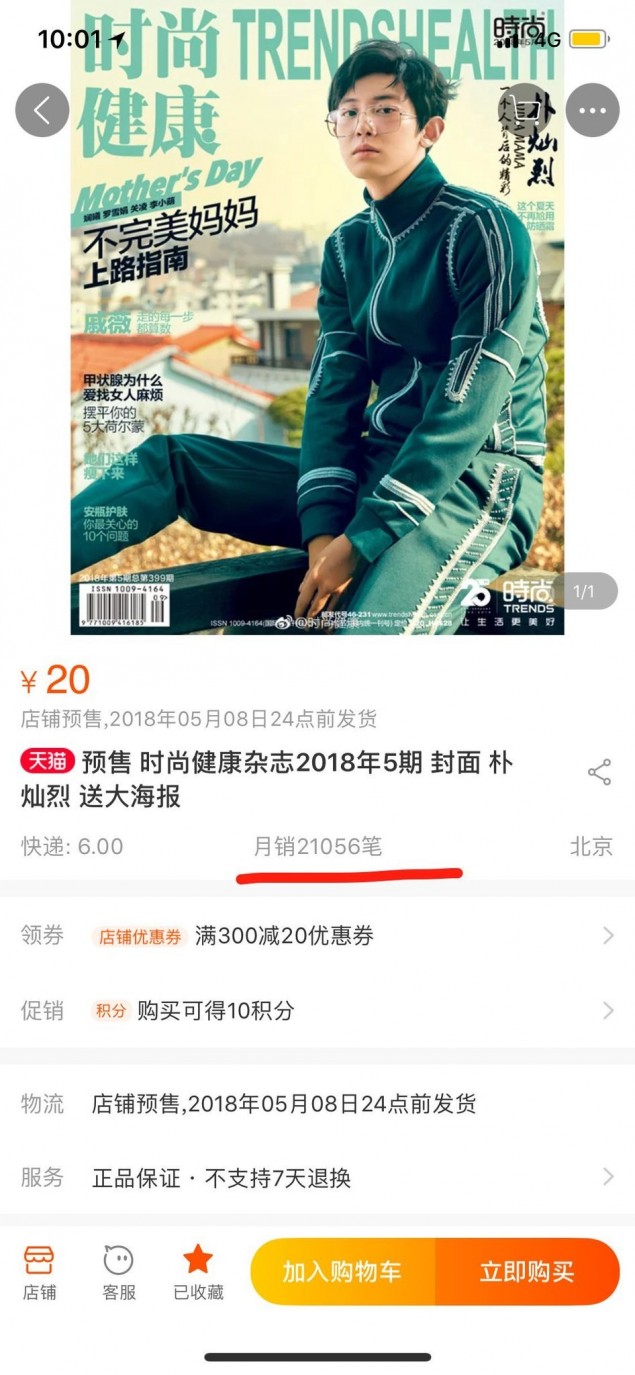 In response to the high demands, 'Trends Health' put out 10,000 more copies for sale. The additional batch also sold out immediately.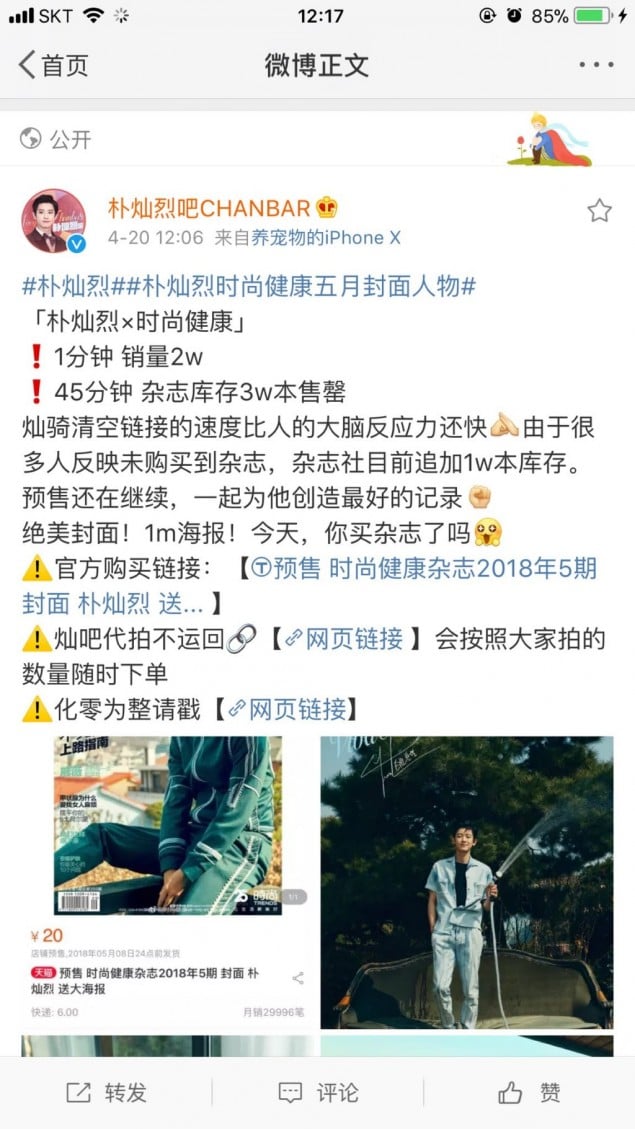 Chanyeol's cover sold over 20,000 copies in 45 seconds, 26,000 copies in a minute, and now all 30,000 copies are sold out. 
Amazing!