The V-line look is a thing in Korea but netizens think
Hani
has gone a bit too far with the trend. 
Recently, EXID made a hot comeback with "Lady". For the new release, the girl group went retro with the '90s theme, and Hani took on a vibrant look with bright red hair. But what caught netizens' attention the most wasn't her unique hairstyle. Currently, the buzz is all about her extremely pointy chin. 
Hani always had a strong V-line but netizens claim her chin seems more pointy to the point of freaky. 
Seeing her latest selcas, netizens commented, "What is stuffed in her chin??", "Omg her chin can stab me", "She looks like an alien", "Her chin looks gross. She went too far with the procedure this time."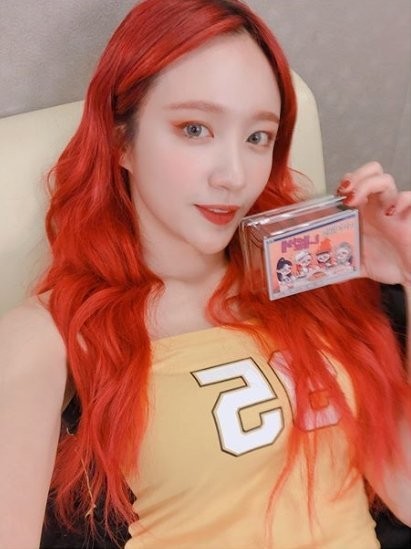 Take a look at some of Hani's latest photos. What are your thoughts on her chin?