EXID
showed off their great teamwork in '
Ceci
'.
Matching with their concept for the new title track "Lady", EXID modeled chic retro fashion for the fashion magazine. 
In the interview following the photo shoot, EXID talked about their strong bond. Junghwa said, "We love one another so much. There's no way there could be hate." All members agreed and said, "We're a bit far from 'family' but closer than 'friends'." Hani named their similar sense of humor as one of the key points to their great teamwork.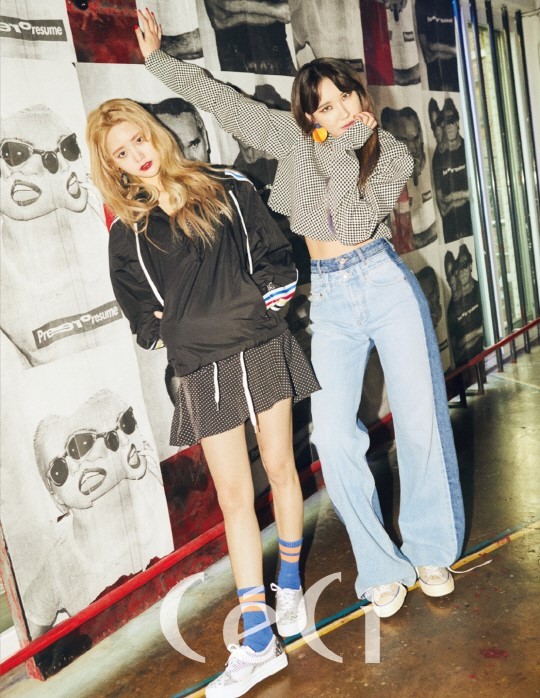 The girls were also given questions about the 7-year jinx. On this, EXID members continued to express affection for one another, stating, "There's greater meaning when we are together and we know very well that we're one another's support."