With
Gugudan
's
Kim Se Jung
 being selected as an
official model
for
Coca-Cola
, it seems the carbonated soft drink beverage company chose the perfect person.
[SEEALSO]https://www.allkpop.com/article/2018/02/kim-se-jung-and-park-bo-gum-selected-as-models-for-coca-colas-spring-campaign[/SEEALSO]
Numerous photos were recently shared via social media and online community boards of the idol star drinking a 1.5 liter of coke straight from the bottle.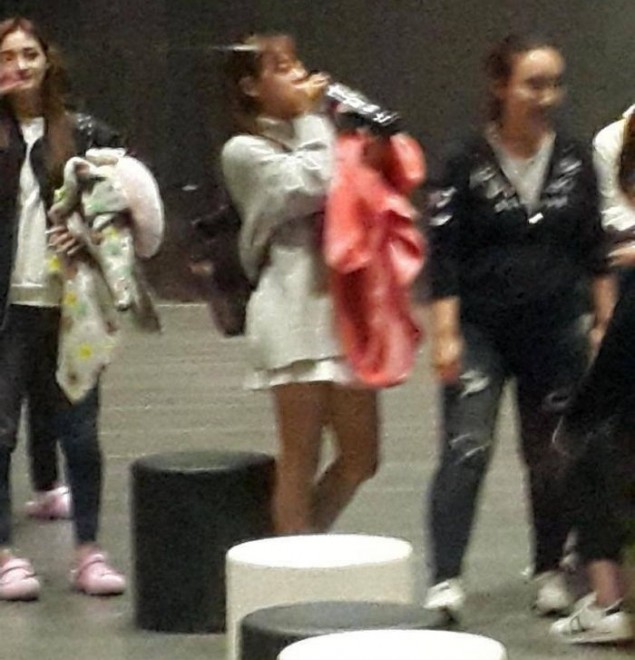 The images were taken during her IOI days as former members Kyulkyung and Yeonjung can be spotted as well.
What caught netizens' attention was Kim Se Jung's hilarious facial expression.  After chugging large amounts of the bubbling substance, the singer tried her best to hold in the pain with her cheeks all puffed up.  Yet, she still managed to have the coke bottle in hand.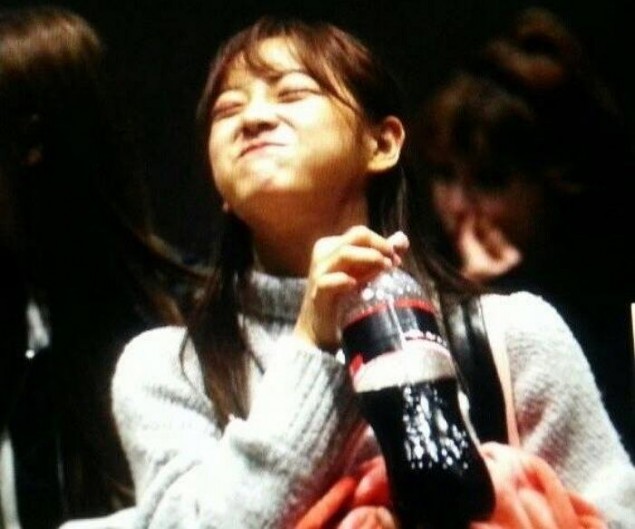 Fans are saying that she is an avid drinker of Coke products so she is an awesome choice to model for the company.
Meanwhile, Gugudan is currently busy promoting their latest track "The Boots".