'
The Unit
' has announced its final 9 idols for both male and female groups.
SEE ALSO: Check out all the performances from the final episode of 'The Unit'!
On February 10, 'The Unit' aired its final episode featuring the remaining 36 contestants. Throughout the show, the viewers were blessed with several amazing performances including the show's signature "My Turn" stage.
Unfortunately for the remaining idols, only half would make their debut, 9 girls, and 9 boys. Without further ado, here is the full list of who will be making their long-awaited debut and congratulations to all:
UNI+ B (Boys)
1. Jun (U-KISS)
2. Euijin (BIGFLO)
3. Hojung (HOTSHOT)
4. Feeldog (BIGSTAR)
5. Marco (H.B.Y) +11
6. Hansol (Former SM Trainee)
7. Daewon (Madtown) +2
8. Kijoong (IMFACT) +2
9. Chan (A.C.E) +6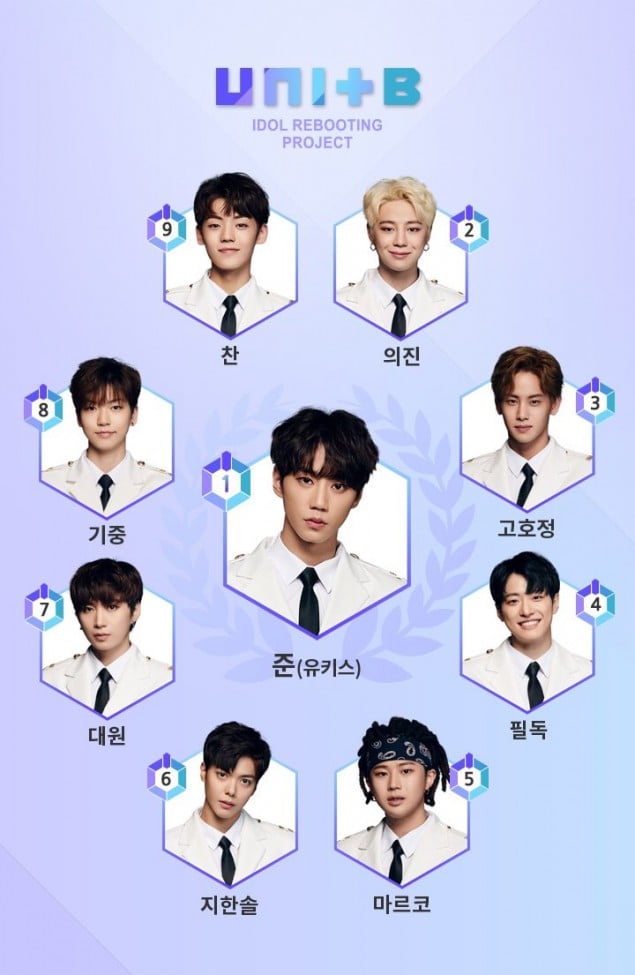 UNI+ G (Girls)
1. Euijin (Sonamoo)
2. Yebin (DIA) +1
3. NC.A +1
4. Yoonjo (Former Hello Venus) +8
5. Hyunjoo (April) +5
6. Yang Ji Won (Former SPICA) +2
7. Woohee (Dal Shabet) +2
8. ZN (LABOUM) +3
9. Lee Suji (Former The Ark) -4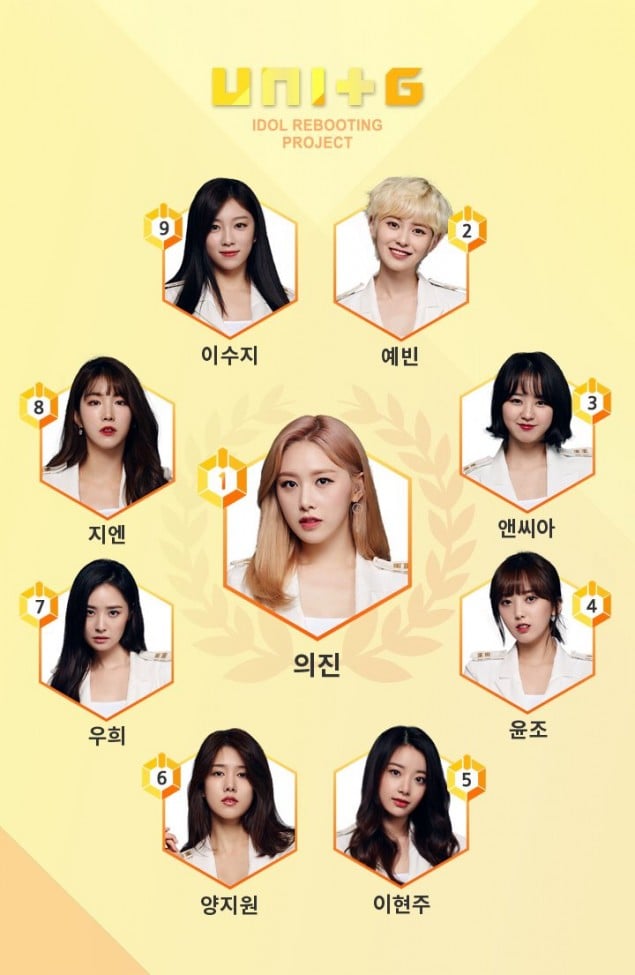 Are you happy with the results?