During the February 15 broadcast of
MBC's
 '
Idol Star Athletics Championship
' Lunar New Year special,
Gugudan
's
Kim Se Jung
burst into tears.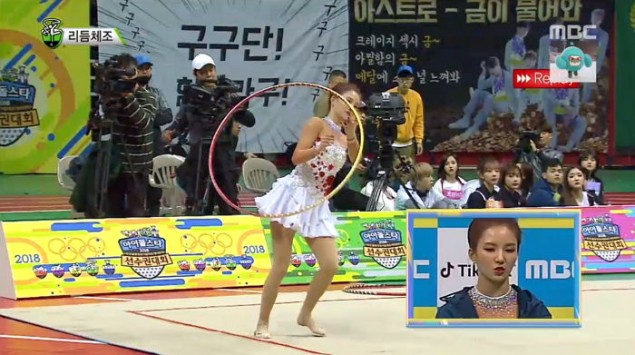 The episode featured the 'Rhythmic Gymnastics' segment where member Sally showed off her fancy performance.
Kim Se Jung and the rest of the Gugudan members sat on the sidelines to cheer for their fellow teammate, despite their busy schedules.
Likewise, Sally showed off her impressive athletic skills at the start of the competition, twirling the hula hoop in sync with the music playing in the background.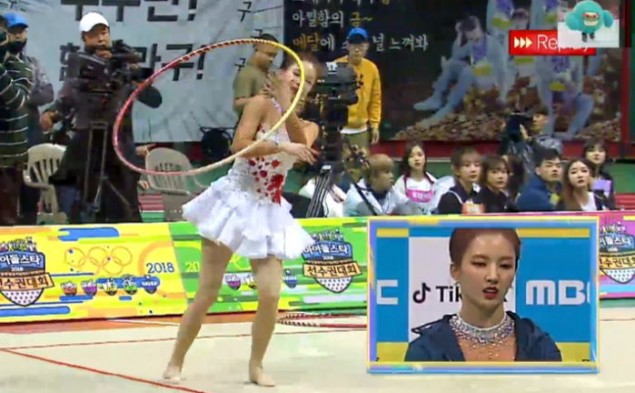 However, during a pivotal moment, Sally lost her grip on the hoop and made a mistake.  She was unable to hide her upset expression.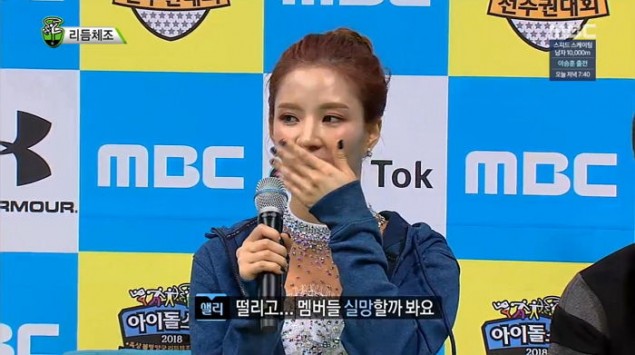 Sally had previously commented, "I'm worried about letting my members down."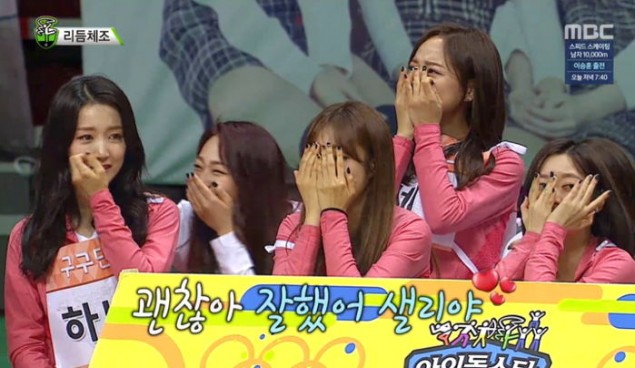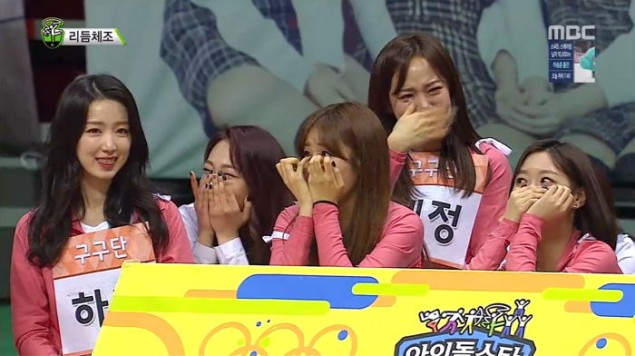 Seeing this, Gugudan shed tears and covered their faces as they too felt bad for Sally after preparing so hard for the competition.  Kim Se Jung burst into tears when she quickly composed her emotions and cheered for her groupmate, smiling and showing support.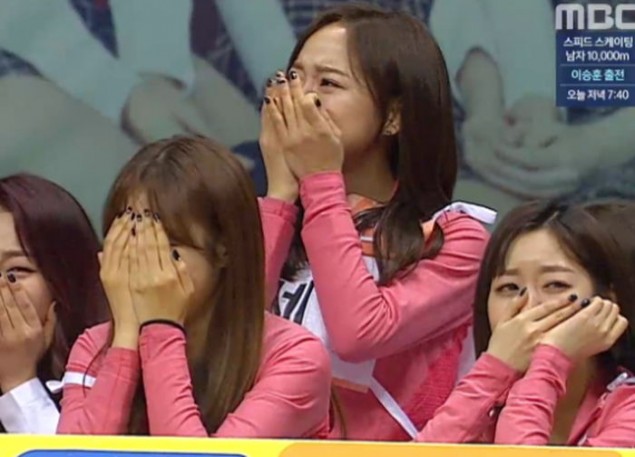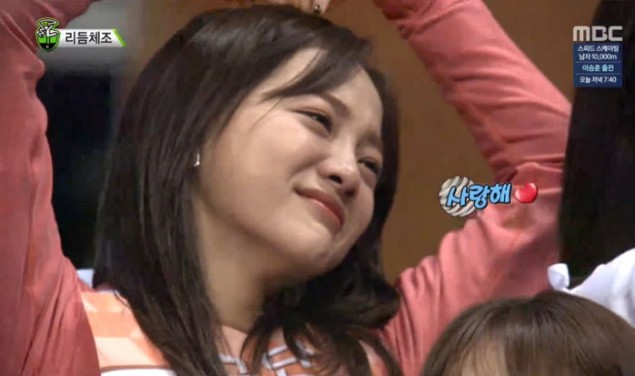 Fans commented, "I can feel Gugudan's strong friendship," "She did well, although she made a mistake."