Broadcasted on February 15,
JTBC2's
'
Soyu x Hani's Beauty View
' aired its final episode where singers
Soyu
and
EXID
member
Hani
posed for a wedding pictorial photo shoot.
Soyu wanted to present her best look from her 20s and took the time to plan out a special photo shoot with Hani.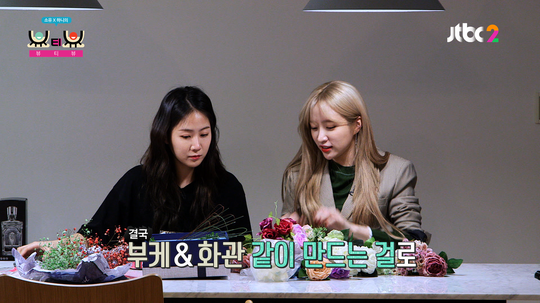 Hani went over to Soyu's house to help her make beautiful bouquets for the photoshoot.  Afterward, the girls visited a luxurious wedding dress shop to pick out fancy gowns.
The idols couldn't hold back their amazement, and said, "These look so pretty."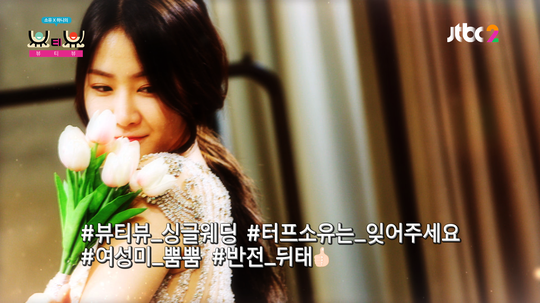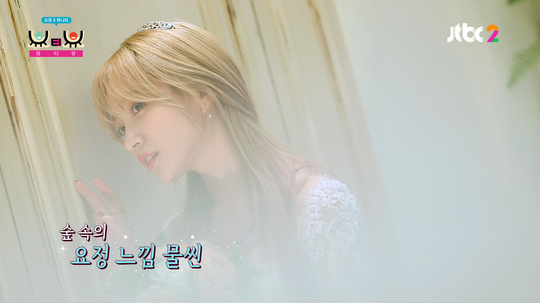 Satisfied by her dazzling appearance in a wedding dress, Hani seemed to be living her wedding dress fantasy, however, that was soon shattered when she participated in the actual photo shoot.
Wearing the tight-fitted dress and high heels, the EXID member complained sitting on the chair and exclaimed "This feels like a core workout or something. I'm not getting married!" causing much laughter.