On top of our favorite song and favorite MV of 2017, the staff members at allkpop went on to choose the best albums of the year.
Check out which ones were deemed the best by allkpop staff below!
Paul: Dumbfoundead 'Foreigner'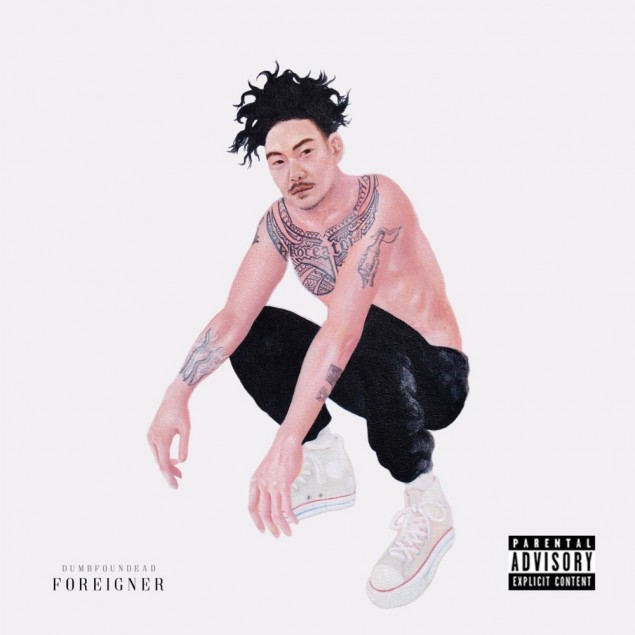 All five tracks on this album are fire. If you want music with substance then this is for you as all the tracks have a message examining various subjects but mostly on South Korean culture. Although he is Korean, he was born in Argentina and ended up in LA's Koreatown, I think he feels a bit like an outsider, hence the 'Foreigner' title. The lyrics are clever just like his prime battle rap days and the beats are also head-bop worthy. Short and sweet, this album was on repeat for me the most out of all the releases in 2017.

LorraineYe: BTS 'Love Yourself: Her'
BTS' 'Love Yourself: Her' is easily my album of the year because of BTS' ability to reach overseas and integrate themselves into Western culture after years of working to bridge that gap. BTS is one of the only groups that actively seek to work with artists outside of the domestic sphere by taking huge musical risks, and it pays off. The album has propelled them to international heights and changed their careers, as well as K-Pop forever. BTS continues to bring K-Pop a good reputation overseas by not only delivering in live performance but showing a great skill range in song production and style. 'Love Yourself: Her' depicts the end of BTS struggling to reach their goal of becoming successful, and serves instead, as the beginning to their bright future with global recognition as tangible and top artists in the music industry. They're a humongous force to be reckoned with!
LeJulie: G-Dragon 'Kwon Ji Yong'
This album is probably the most heart wrenching and beautiful album created by the mastermind that is G-Dragon. As an idol, they struggle a lot between their stage presence and personal identity, as well as expectations of everyone around them. In 'Kwon Jiyong', he tries to express his identity as Kwon Jiiyong and not the charismatic and confident G-Dragon he gives us. This album is unique in that it comes as a USB instead of a traditional CD that's etched with his birth date. Every song on this album was a bop from the Intro "Middle Fingers-Up" that acknowledges controversies and a playful take on what "middle fingers up" means to "Super Star" that shows a vulnerable Ji Yong exposed of all his fears and desire to be fulfilled all the way to the title track "Untitled", a ballad that shows a very different look from the powerful and charismatic G-Dragon every fan knows and love. This entire album was a roller coaster of emotion and excitement that is hard to forget. It also humanizes Korean idols as human first and foremost that struggle with their identity despite the presence they may have on stage in a way that hasn't been seen before.
beansss: MONSTA X 'The Clan Part 2.5 - Beautiful'
This entire MONSTA X album is so. damn. SEXY. And is it me, or are there virtually no K-Pop boy groups these days who are doing the "sexy" concept? (Shout out to JBJ for trying.) With this 'Beautiful' album, MONSTA X brought some true, bad sexy for the first time since like... 2PM. Prior to this, MONSTA X's image was more the rebellious, wild, hip-hop group, which they were very good at. But then they started toying with the idea of more tough, manly songs about love with "All In", and the idea accumulated little by little over time... resulting in this bad boy album! "Miss You" is my favorite because it gives me the FEELS, but even the slower songs like "5:14" and "I'll Be There" have that masculine kick that I can't quite describe in words. Okay, I'm gonna shut up and go learn the songs in 'The Code' now.

Jenny: BTOB 'Brother Act'
It took BTOB quite some time to release their 2nd full album (over 5 years since debut), but the wait was definitely worth it. As usual, it's full of songs that the members took part in producing and composing, and includes a song specifically for fans "Finale: Our Concert". Some of the best tracks on the album (not counting the title track) are emotional ballad "Meeting Farewell" and the energetic, fun "Blowin' Up", but the entire album is full of amazing song.
Matt: Bobby 'Love and Fall'
Unfortunately for iKON, they didn't have much opportunity to promote this year aside from their 2 songs back in May. However, Bobby was able to make his mark in 2017 with his amazing solo debut album, 'Love and Fall'. It consists a total of 10 songs – from the start to finish, there isn't a single song that isn't worth listening to. At times he gives the listeners a positive and uplifting vibe through the sounds of "I Love You" and "Firework" but also shows he's able to slow it down to show another side of him through the likes of "Runaway" and "In Love". As someone who've kept up with Bobby since 'WIN', the first survival program he participated in, the album showed just how much he has grown over the years as an idol, rapper, and an artist.

KpopJoA: Epik High 'We've Done Something Wonderful'
Epik High's 9th studio album 'We've Done Something Wonderful' takes the icing on the cake for the second half of 2017. Rad Museum's 1st EP 'Scene' also sparked my interest in its nostalgic and organic sound. However, I would have to say Epik High takes the win this time. This album is no joke; it clearly shows how much the hip-hop trio put into their latest work. Not to mention the overwhelming number of feature artists, but it still works quite well. Beginning with their 1st track "People Scare Me", laying out the overall foundation, talking about how human beings are the scariest, ironically enough, and describing man's true, selfish nature. Epik High also touches upon several philosophical/raw elements: questioning the existence of God, and asking what comes after accumulating all of this fame and fortune; depicting the hard-hit reality of celeb life in "Home Is Far Away" (feat. Oh Hyuk), the meaning of life, etc. It's almost as if they painted a colorful canvas; reflecting on their musical career/personal experiences, making allegorical references as such. Listeners can feel the anger/frustration being lashed out in "No Thanxxx" (feat. WINNER's Song Min Ho, Simon D, and The Quiett) or the sympathetic lyrics in "Love Story" feat. IU. Fans were mesmerized by Lee Hi's soulful voice in "Here Come the Regrets" (which sounds like it fits in a 'James Bond' movie). It was also nice to hear the good old mixtape featuring the group's previous tracks, going back to their roots. Tablo also dedicates a few lines in "Lost One" feat. Kim Jong Wan of Nell (inspired by BTS) to his daughter Haru, as well as trainees, telling them that the world isn't what it seems and "don't be fooled by the diamonds and gold", expressing how the entertainment industry isn't always glamorous and advises to choose wisely and take the right path. There's no doubt that the album was a bit dark/depressing, however, Epik High truly has done something epic and wonderful!
elliefilet: Red Velvet 'Perfect Velvet'
It's appropriate Red Velvet's album is titled 'Perfect Velvet' because it was pretty near perfect for me. I didn't get bored halfway through, and I actually enjoyed every single track, which is rare for me. "Peek-A-Boo" is really fun, and the modern take on the synth in "Look" hooked me into listening to the rest. What I found was a pretty fantastic reinterpretation of familiar, pre-2000 R&B beats and effects. Just listening to "Kingdom Come" and "About Love" will make you realize what I'm talking about. The Red Velvet members also did an amazing job with the complex harmonizations present in almost every track, and I can tell the old-school vibe they brought to their raps did not happen overnight. I love that the people behind Red Velvet's music are never afraid to experiment too.

Patrick (Guest User Contributor): Red Velvet 'Perfect Velvet'
When I thought I had 2017 figured out, this album came and changed everything. It's pure pop ecstasy, and every track is strong with unique charms.

Eric: Epik High 'We've Done Something Wonderful'
Epik High has been around a while, starting with 2003's 'Map of the Human Soul.' They've since had highs and lows, culminating with this LP in late 2017. The album hits particular chords in the listener, with dark lyrics like "We've created these songs with scars, not sounds," and a surprise reference to Groot of 'Guardians of the Galaxy.' They even bring in the wonderful vocals of IU and AKMU's Lee Suhyun to further refine their sound. The tune "Here Come The Regrets" with the ever-amazing Lee Hi is well worth the price of admission alone. The album plays almost like a retrospective of their time in the industry so far. And they're right: they have done something wonderful and I hope they continue to make wonderful music for years to come.

Cara: Jonghyun 'The Collection: Story Op.2'
SHINee is the first K-pop group I ever liked and Jonghyun was my ultimate bias. From the "Noona you're so pretty days", Jonghyun's powerful vocals stood out to me and I really love his voice. In all honesty, 'The Collection: Story Op.2' gained more of my attention just recently following his death. It breaks my heart to listen to his painful messages in tracks "Elevator" and "Let Me Out" but at the same time, I'm deeply amazed at his ability as an artist. I think this album truly shows that Jonghyun is far more than just a typical idol but an artist with great talent. Jonghyun's bravery in bringing out his darkest, deepest emotions and portraying them with his music sincerely touched my heart. Not only in 2017 but this last solo album by Jonghyun will forever be my favorite. To me, this album is so heartbreaking but also so wonderful, beautiful, and powerful. You really did well, Jonghyun.