Soldiers stationed at The 8th Division, Engineering Battalion Unit were in for a special treat as popular idol group
SONAMOO
made a surprise visit.
On January 17, a video clip was posted on the Ministry of National Defense's official Facebook page of the soldiers reacting wildly upon encountering the girl group.
Like any other day, the troops were enthusiastically taking yoga classes, unaware of the fact that SONAMOO was coming.  
While they were fully immersed in their stretching routines, the men shouted at the top of their lungs in unison upon seeing SONAMOO in front of their very eyes.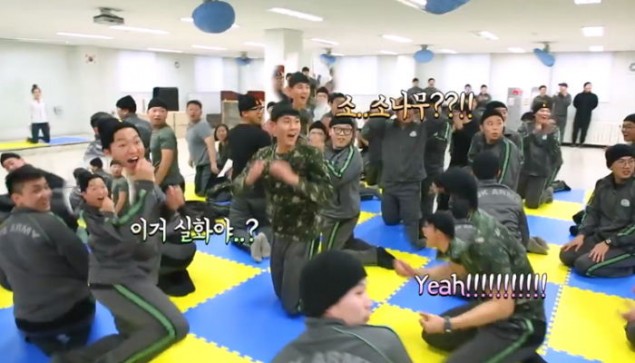 Still kneeling on their yoga mats, the men cheered loudly as jaws dropped, unable to contain their joy and excitement.  Some yelled while others made heart gestures, and covered their faces with unbelief, leading to a chaotic scene.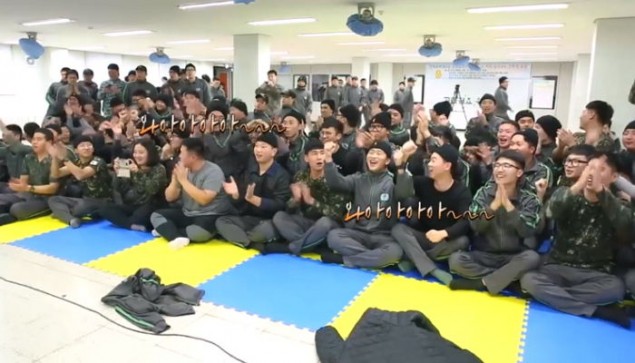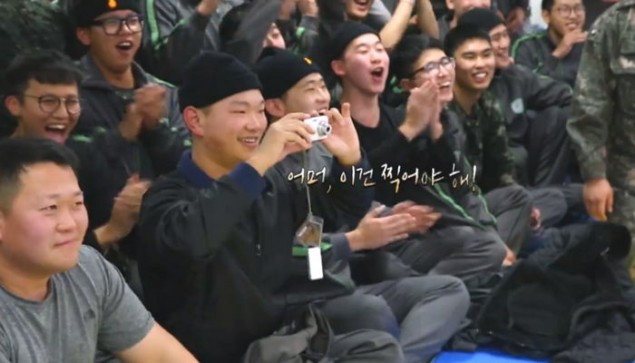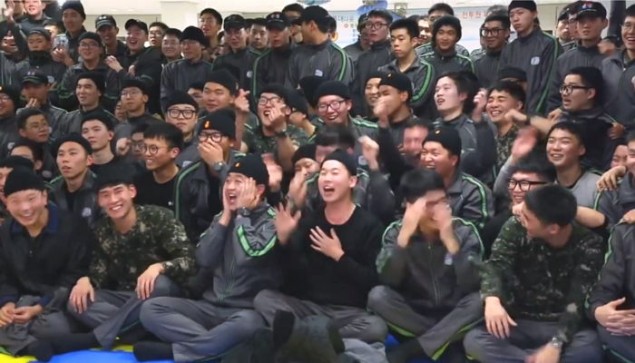 With that, the girls held a special stage as they sang and danced to their hit tracks, not to mention meeting with 'fans', taking photos and presenting gifts.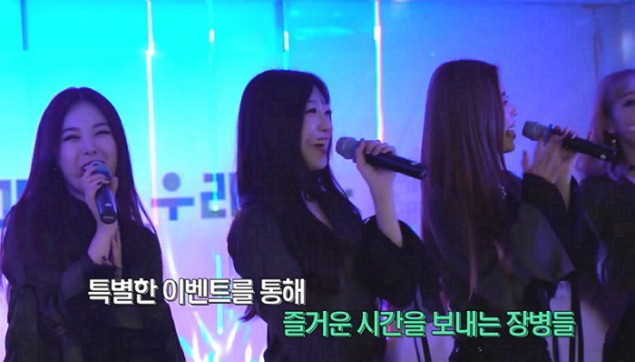 Meanwhile, it seems SONAMOO had prepared the surprise event by participating in the 'Thank You Soldier' campaign.
Check out the lively footage below!