Broadcasted on January 26,
KBS2TV's
 '
Entertainment Weekly
' revealed the list of the 'Most Loved Winter Songs by Koreans' on the show.
The Sechskies' track "Couple" ranked 15th place.  "Couple" is the title track from their 'Special Album' originally released back in October 1998 and was a popular confession song among lovers.
Meanwhile, the 1st-gen idol group successfully reunited in 2016, releasing a new album compiling hit tracks like "Confession", "Come to Me Baby", and more.
Furthermore, "Couple" was named one of the most fitting songs for the winter season.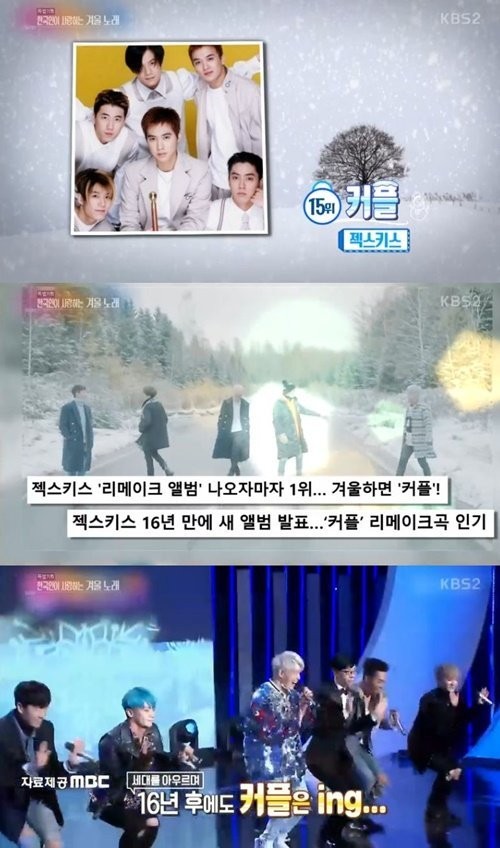 What is your favorite winter track?