According to Gangnam Police Department on January 30, the late Kim Joo Hyuk's vehicle did not have any malfunctions at the time of his fatal car accident.
Back on October 30, Kim Joo Hyuk passed away from a car accident minutes from his home. On November 2, the police sent his vehicle to the National Forensic Service for inspection as the cause of his car accident remained unclear. The inspection was expected to take about a month, however, the results came out 3 months later in January.
Regarding the delay, a rep from the National Forensic Service stated, "We have cautiously rechecked the results as it's an issue the whole nation has its attention on."
On January 30, the National Forensic Service sent the inspection results of Kim Joo Hyuk's vehicle to the Gangnam Police Department. The results show that they were no signs of sudden acceleration or other malfunctions of the vehicle that could've caused the car accident.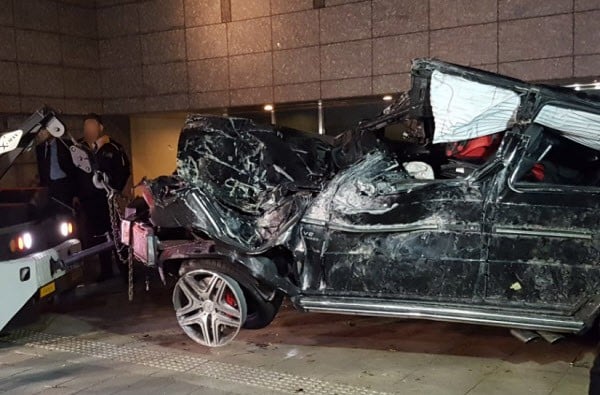 The autopsy results of Kim Joo Hyuk, which was released in November, also showed no signs of drug or alcohol use.
As a result, the cause behind Kim Joo Hyuk's fatal car accident still remains unclear, leading to more questions about his sudden death.
In reaction to the vehicle inspection results, netizens commented, "????? This makes no sense? It's definitely sudden acceleration. F*cking Benz, stop it", "So will it remain a mystery like this forever..", "You can't trust National Forensic Service", "They need to inspect it again."