On January 23, the '
2018 Pyeongchang Olympics Torch Arrival Ceremony
' was held at a youth training center in Kangwon Province.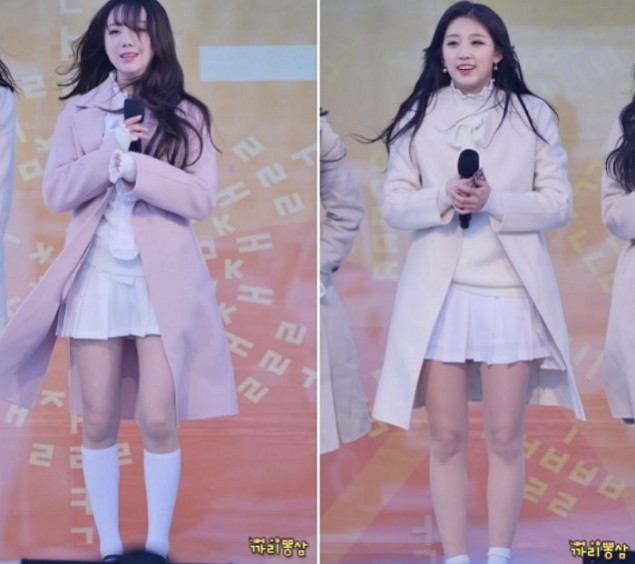 Girl group Lovelyz performed one of their tracks "Ah-Choo" at the special event.  The members demonstrated their professionalism by going on stage despite freezing temperatures, ten degrees below zero celcius, as they tried their best to embrace the frigid weather conditions.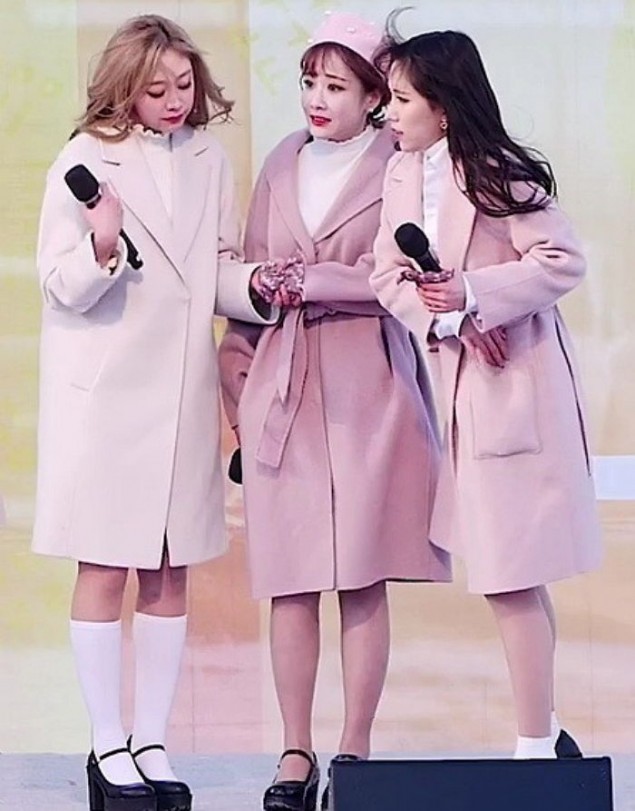 Dressed rather lightly for the occasion; wearing a thin pink coat over a knitted sweater, and sheer stockings with a skirt, the girls shivered in the cold causing the audience great concern.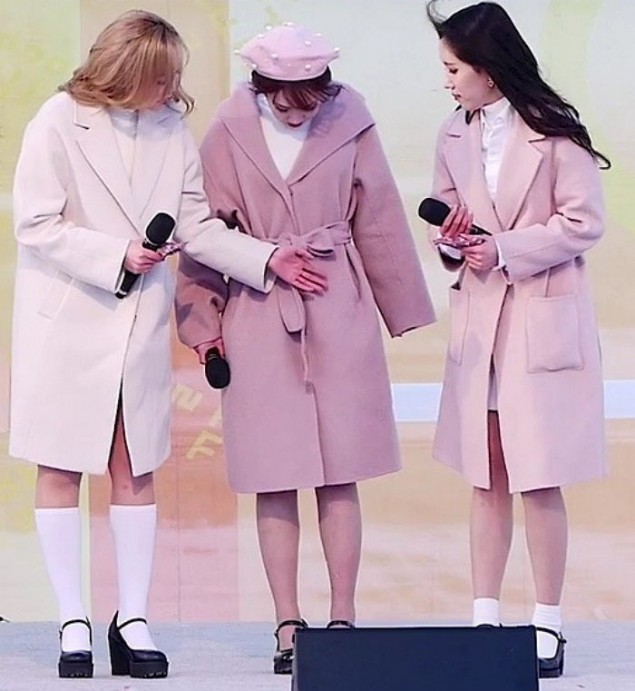 Although some of the members wore knee-high socks, that still wasn't enough to keep them warm.  Seeing this, fans felt bad for the idol group as they watched Lovelyz huddled together hoping to generate some heat.
Meanwhile, Lovelyz returned with holiday track "Twinkle" last November.